WP Engine is a leading choice when it comes to WordPress web hosting services. It lets you operate your site hassle-free, so you can spend more energy on keeping your business operating.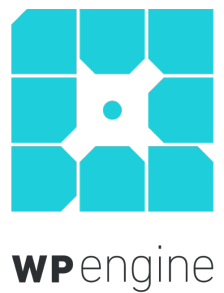 Review
WP Engine Review
WP Engine climbs above the rest with its swift page loading and exceptional performance. It performs well for high-traffic sites and growing businesses because it won't fail if you have a bunch of visitors, even with its more inexpensive packages.
It's actually better than Nexcess, which is designed to be an optimal e-commerce hosting service for its pace and capacity. WP Engine gives you additional speed, storage, and protection by creating a more specialized platform than hosting giants like Siteground and BlueHost.

Performance
WP Engine has a 99.94% uptime warranty, which reaches up to 99.99% when you get enhanced SLA. That is shorter than an hour of downtime per year. It comes with a page performance tool that executes tests and gives you recommendations for making site improvements if it finds that performance has gone low.

Security features
WP Engine contains a free SSL certificate, instead of making you buy it like other hosting services. It even has a firewall and does malware scans every day to block threats. It's extremely useful for e-commerce sites since you are managing customers' sensitive data, like credit card details.

Page loading speed
WP Engine loads in less than three seconds despite where you use it. That also includes Australia, where many web hosts take five seconds or more to load pages.
WP Engine uses CDN, a combination of SSD technology, and NGINX web extensions to raise your site to its optimal speed.
Customer support
With 24/7 support, WP Engine allows you to contact customer support via the user panel by enabling the chat support system. Foremost, it connects you with a support bot that gives you recommendations for solutions. If those do not work, you can speak to a professional who will work with you to fix the issue.
Pricing
Web Hosting Plans & Pricing
WP Engine pricing and options
WP Engine presents four packages for hosting:
Startup: $22.50/month
Growth: $86.25/month
Scale: $217.50
Dedicated Hosting: Custom pricing
Each package gives you access to over 30 premium themes, and free automated migrations and everyday backups. They all come with cutting-edge security and free SSH and SSL.
Features
Features Provided By WP Engine

WP Engine has everything you require for optimal website speed and performance. It delivers more safety features than any other web hosting service and keeps your site updated and managed for a fair price. And it can not be beaten if you're looking to get multiple WordPress websites live on one plan.
Get a professional WordPress website made with the Divi theme for just $5
Bluehost has the best hosting customer service, no doubt about it. The assistance received by Suheb was excellent, very helpful..
The steps to set up hosting and domain was explained through the chat clearly and my new site is up and running!
It is an excellent web host, I am new to bluehost and the support from the support is impeccable and they are all very friendly
30 Days of Free Hosting on WP Engine
If you cancel within 30 days you receive a full refund on your hosting service.