Google Domains Review: Is it Best Option For You?
In this Google domain Reviews article, we will take an in-depth look at Google Domains and provide a review of its features, pricing, customer support, and overall performance, to help you decide if it's the right choice for your website needs.
Are you looking for a reliable and user-friendly domain registrar for your website? Look no further than Google Domains. Google Domains is a new service from Google launched in January 2015. It offers a custom domain name and email address for your business. The service is designed to be an easy way for small businesses to get started online, and it comes with a number of features that make it worth considering. 
By the end of this review, you'll have all the information you need to decide if Google Domains is the right choice for you. So, let's begin!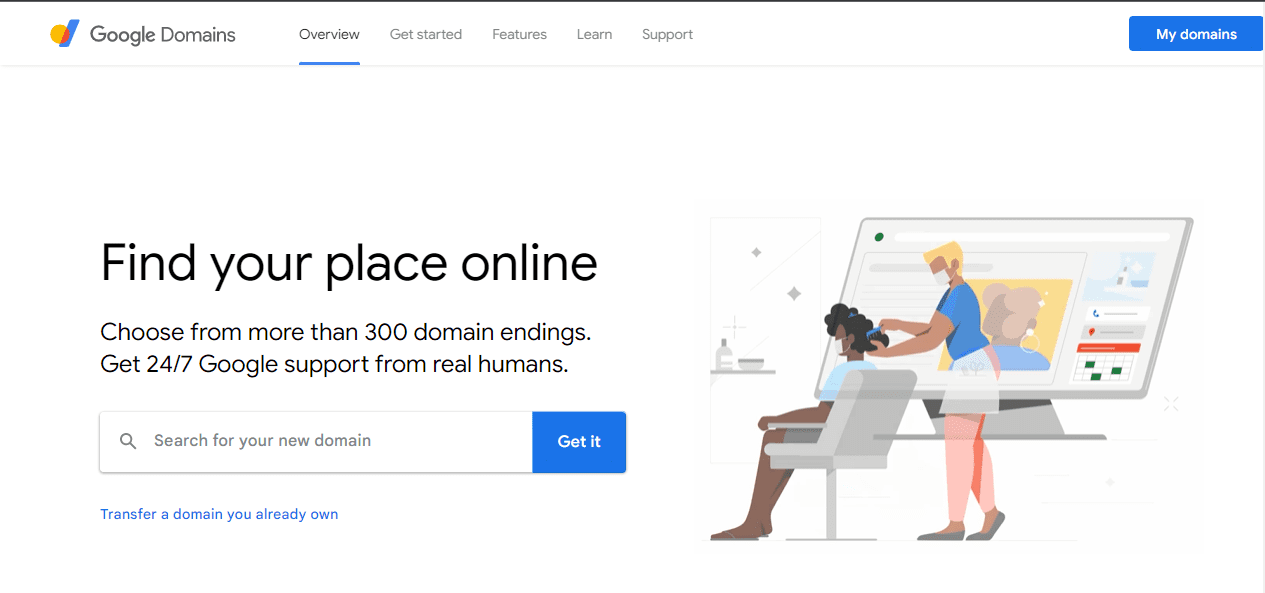 An Overview of What is Google Domains?
Google Domains is a domain name registrar launched in January 2015. Google Domains offers domain name registration and DNS hosting services. The company also offers email forwarding, URL forwarding, and WHOIS privacy.
Google Domains is one of the many domain registrars on the internet; however, it has some advantages over its competitors. For example, Google Domains integrates with other Google products, such as G Suite (formerly known as Google Apps for Work), AdWords, and Analytics. This integration makes it easy to set up and manage your website and track your website's performance.
If you're considering registering a domain name with Google Domains or if you're simply curious about what the service has to offer, this Google domains review will provide you with the information you need to make an informed decision.
Advantages of Using Google Domains
Google Domains is a reliable and affordable domain name registrar that offers a variety of features to help you get the most out of your website. Google Domains offers free private registration, which keeps your contact information confidential and protects you from spam. You can also use Google Domains to create up to 100 email addresses with your domain name, which is a great way to stay organized and professional. Google Domains also makes it easy to connect your domain name to popular website builders and hosting providers, so you can get started building your website right away.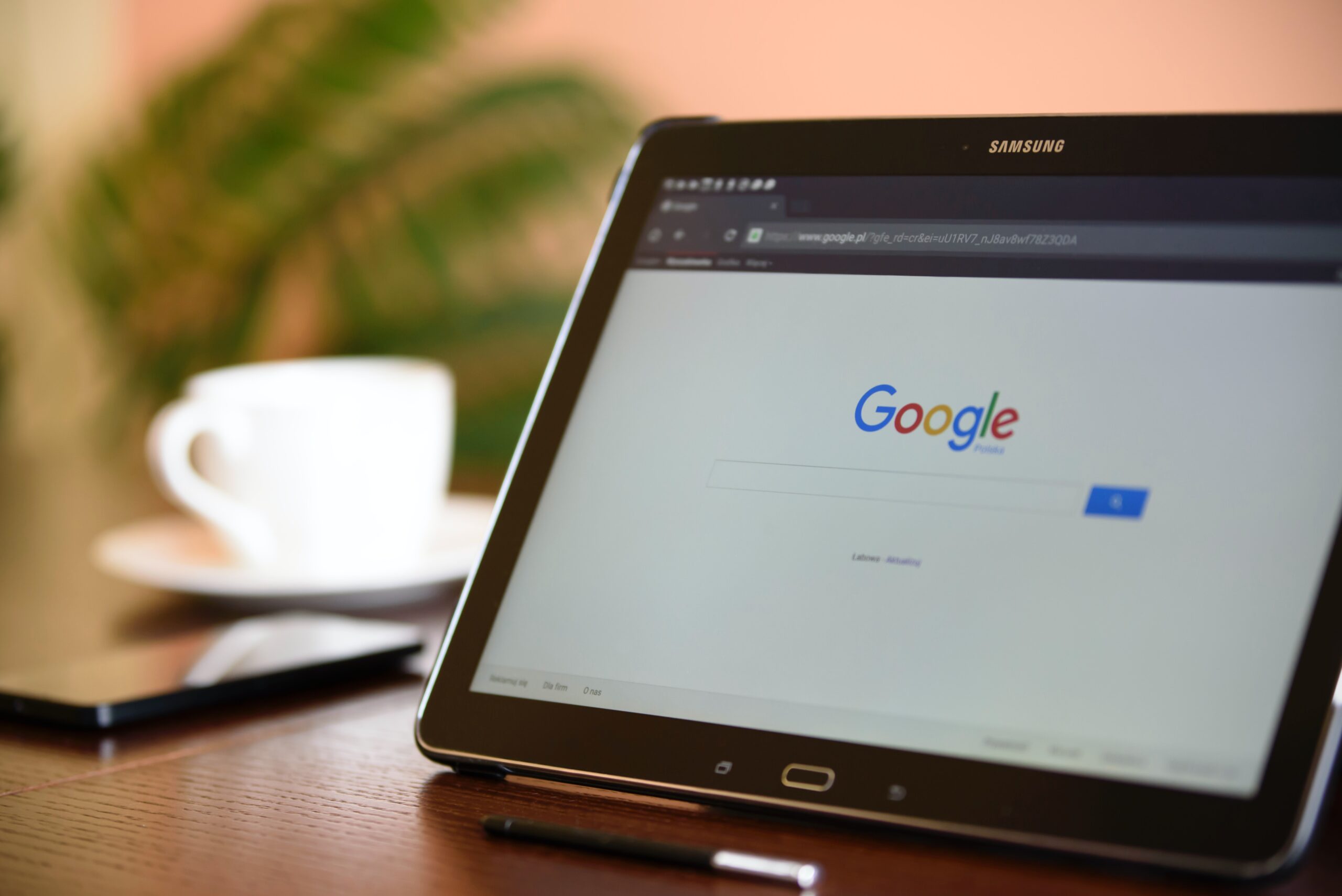 When you set up a new Google Domain, you'll notice that the interface is very similar to that of other Google products. This makes it easy to use and familiar for those who are already using other Google products. One really great feature of Google Domains is the single sign-on. This allows you to use your existing Google account to login to your domain account, which makes it much easier to manage.
When it comes to registering a domain, there are a lot of different companies out there to choose from. Each one has its own set of features and pricing options. So how do you know which one is the right fit for you? If you're looking for a reliable domain registrar with competitive pricing, Google Domains is definitely worth considering. With no hidden fees and a user-friendly interface, it's easy to see why so many people use this service.

3. Free Privacy Protection
When it comes to privacy protection for your domain, Google offers a few different options. The first is their free privacy protection, which includes hiding your personal information from the public WHOIS directory. This is a great option if you're concerned about your information being accessible to anyone who does a WHOIS search for your domain.
The second privacy protection option offered by Google is paid privacy protection. This service provides additional features such as email forwarding and phone support. It also includes a guarantee that your personal information will remain private even if someone were to attempt to access it through the WHOIS directory.
If you're not sure whether or not you need privacy protection for your domain, we recommend doing a little bit of research on the subject. There are many benefits to keeping your information private, and it's always better to err on the side of caution when it comes to online security.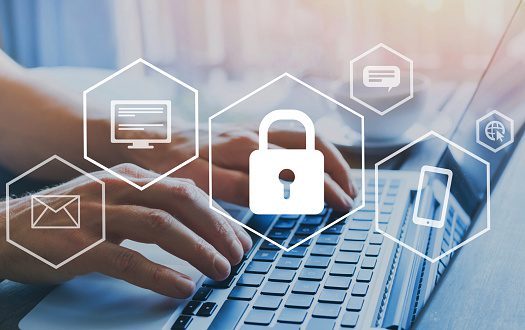 Google Domains offers a variety of security features to help protect your domain and keep it safe from hackers. Two-factor authentication (2FA) is an important security measure that can help prevent unauthorized access to your account. 2FA requires you to enter a code from a device that you trust, in addition to your password, when logging in. This provides an extra layer of protection against hackers who may have stolen your password.
Another security feature offered by Google Domains is Domain Lock, which prevents anyone else from making changes to your domain without your permission. Domain Lock can help prevent accidental or unauthorized changes to your domain, such as transferring it to another registrar without your knowledge.
Google Domains also offers email forwarding, which allows you to forward email from one address to another. This can be useful if you want to set up a professional email address with your domain but don't want to use Gmail or another Google product for your primary email account. Email forwarding can also help reduce spam by redirecting emails from known spam addresses to a different inbox.
These are just a few of the security features offered by Google Domains. By taking advantage of these features, you can help keep your domain safe and secure.
6. Google-Powered DNS Servers
With Google Domains, you will get Google's Cloud DNS, which is supported by Google's own infrastructure. This delivers premium-level speeds at no extra cost to you. Google-powered DNS servers can improve your internet speed and security. Here's what you need to know about them.
If you're looking for a way to improve your internet speed and security, you may want to consider using Google-powered DNS servers. Google offers two different types of DNS servers: public and private. Public DNS servers are available to anyone who wants to use them, while private DNS servers are only available to Google account holders.
Using a public DNS server can help improve your internet speeds because it can offer a more direct connection to websites. However, public DNS servers may not be as secure as private ones because they're open to anyone who wants to use them. If you're concerned about security, you may want to consider using a private DNS server instead.
Keep in mind that you don't necessarily need to use Google-powered DNS servers in order to improve your internet speeds or security. There are other options available, such as changing your router's settings or using a VPN service. However, if you're looking for the best possible performance and security, using Google-powered DNS servers is a good option to consider.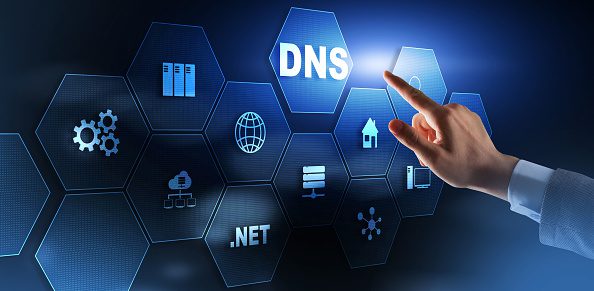 If you're thinking about purchasing a Google Domain, it's important to understand what it is and what it isn't. Google Domains is a domain name registrar, which means it's a company that can help you purchase and manage a domain name. However, unlike some other domain registrars, Google Domains doesn't offer web hosting services. This means that if you want to use your domain to create a website, you'll need to purchase web hosting services from another company like Namecheap and Interserver.
Fortunately, there are plenty of great web hosts out there, and many of them offer discounts to customers who also purchase their domain names through them. So if you're thinking about buying a Google Domain, be sure to shop around for web hosting services as well.
In addition to web hosting services, you may also need to purchase other resources in order to build and maintain your website. This includes things like website templates, email accounts, and more. Fortunately, Google Domains offers discounts on many of these resources when you purchase them through the registrar.
8. Variety of Web Hosting Partners
There are a variety of web hosting partners that Google offers. You can choose from a number of different providers, depending on your needs. Google has partnered with many different companies in order to provide you with the best possible service. Some of the web hosting partners that Google offers include:
Interserver: One of the largest web hosting providers in the world. Offers a variety of services, including domain registration, email, and website builder tools.
Bluehost: A leading provider of shared, WordPress, VPS, and dedicated hosting. Bluehost is one of the recommended WordPress hosts by WordPress.org.
DreamHost: A premier provider of cloud, VPS, and managed WordPress hosting. They offer a variety of features to help you build and grow your website.
Google Domains also offers privacy protection through Domain Privacy Protection Service (DPP). This service will keep your personal information private when you register a domain with Google. Your contact information will be replaced with generic information from DPP, so you don't have to worry about spam or unwanted attention.
9. Custom Email with G Suite
G Suite is Google's premium email service that offers users a custom email address (@yourdomain.com) and a host of other features.
If you're looking for a professional email address that will give you more credibility and help you stand out from the crowd, G Suite is worth considering. Not only do you get a custom email address, but G Suite also includes other features like:
Google Calendar
Google Docs
Google Sheets
Google Slides
1TB of storage per user
24/7 customer support
Email forwarding is a Google Domain feature that allows you to forward messages from your Google Domain email address to another email address. This can be useful if you have multiple email addresses and want to consolidate them into one inbox, or if you want to use a different email service but keep your Google Domain address.
To set up email forwarding, sign in to your Google Domains account and select the domain you want to configure. Then, click the Email Forwarding tab and enter the forwarding address. You can also specify whether you want to keep a copy of the forwarded message in your Gmail inbox. Once you've saved your changes, any new messages sent to your Google Domain email address will be forwarded to the specified address.
11. Wide Range of Available TLDs
With Google Domains, you have access to a wide range of top-level domains (TLDs) to choose from. This gives you the flexibility to find a domain that best suits your needs, whether it's for personal use or business.
There are over 700 TLDs available through Google Domains, including the most popular ones like .com, .net, and .org. However, they also offer more unique options like .pizza and .blog. If you're looking for something specific, chances are Google Domains has it.
One thing to keep in mind is that not all TLDs are available in all countries. So if you're targeting a specific country or region with your website, be sure to check availability first.
12. Wide Array of Free Add-Ons
Google Domains offers a wide array of free add-ons to help you customize your domain name and website. You can add Google Apps for Business to get professional email, online storage, and other business tools; add Private Registration to keep your contact information private; add Email Forwarding to forward email from your domain to another account; add Domain Lock to prevent unauthorized changes to your domain; and more.
Disadvantages of Using Google Domains
There are a few disadvantages of using Google Domains that you should be aware of before signing up. Lets look at some disadvantages of using google domain services.
1. High Cost Compared to Other Registration Services
Google Domains is one of the more expensive domain registration services available, with an introductory price of $12 per year. This price is higher than many other domain registration providers, such as GoDaddy and Namecheap. However, Google Domains does offer some unique features that other providers do not, such as free private registration and email forwarding.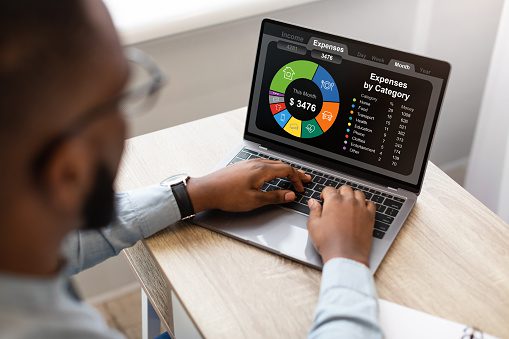 If you're thinking about using Google Domains for your website, it's important to know that there is limited coverage for certain countries. For example, Google Domains is not available in China, Iran, Iraq, North Korea, Sudan, or Syria. Additionally, some features may not be available in all countries.
Additionally, it's important to be aware that domain names are subject to availability. So even if Google Domains is available in your country, there's no guarantee that the domain name you want will be available.
If you're set on using Google Domains for your website, we recommend checking the availability of your desired domain name and familiarizing yourself with the coverage and features offered in your country before signing up.
Google Domain is still in beta version and it is not yet available to everyone. Google Domain is a domain name registrar and web hosting service that is currently in betatesting. The service was announced in June 2014, and its official launched in 2015. Google Domain offers a unique set of features that sets it apart from other domain name registrars.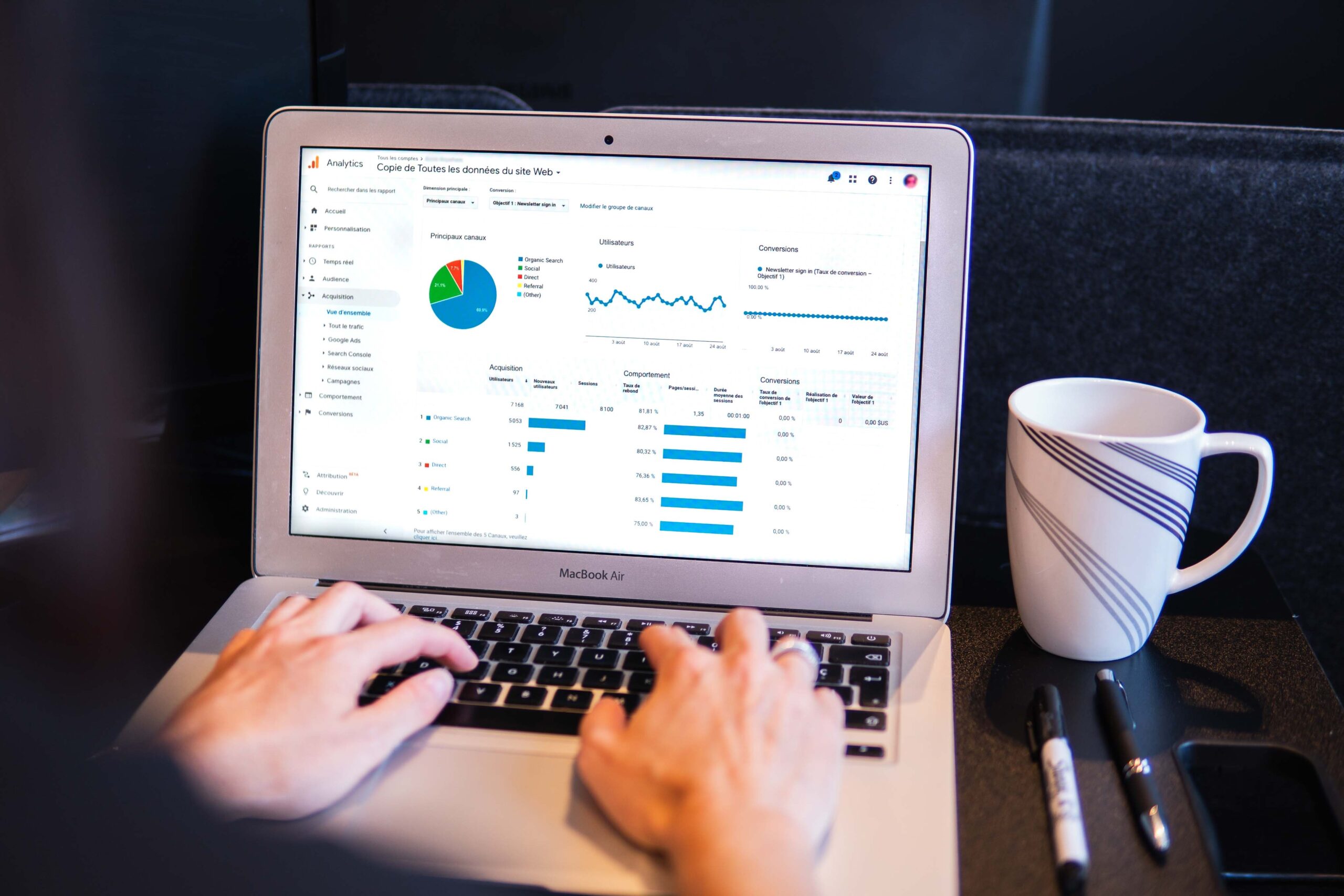 How to Register a Domain With Google Domains?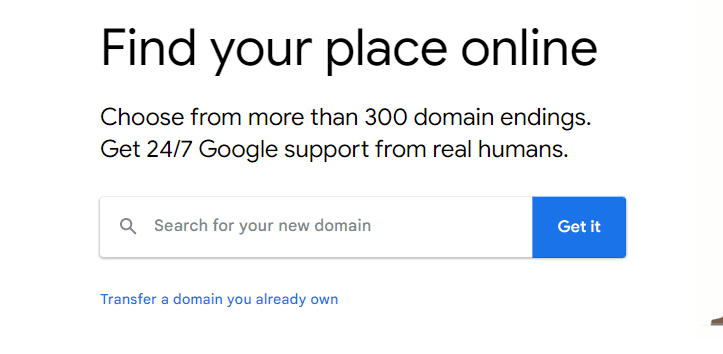 1. Pick Your Domain
To get started, head to www.google.com/domains and find a domain for your business.
If all goes well, Google will show you a list of domain extensions that are available. If your desired domain name has a green checkmark next to it, it means it's available. Click the shopping cart icon to add it to your cart:
If your domain name is unavailable, it might be due to the extension or exact string of words used in the domain.
2. Select a Domain name
3. Check out and purchase:
Once you've added your preferred domain to the cart, you can open the cart and check out.
As you check out your email, you'll have the option to submit your contact information. Just remember, as long as you left the free privacy protection feature enabled, this information will never be public.
You can just enter your payment information to finalize your purchase. This step is designed to ensure your website will load without any errors. Once you complete your purchase of a domain, Google Domains will open the dashboard for the domain to complete the domain registration.
In order to point your domain name to a website, go to the DNS tab. There, you will be able to change your website's domain to the new host, and submit an application to your new web host. They'll provide you with nameservers that will direct traffic to them (instead of your current web host). Follow these steps to add resource records to your Google nameservers.
How to Transfer a Domain Name to Google Domains?

Also, you can transfer your domain from another domain registrar to Google Domains if you already have one.
While the process is fairly similar, you will also need to make some changes at the registrar where your domain name is registered.
Open your Google Domains dashboard and click the Transfer tab to get started. Then, enter the domain name that you want to transfer: Google Domains will automatically detect where your domain name currently lives and provide you with a step-by-step wizard to guide you through the transfer process: Once you finish the transfer, you can manage your domain name just as if you'd registered it directly through Google Domains.
If you've been thinking about purchasing a Google Domain, this Google domains review definelty helped you to get the right answer. We cover what a Google Domain is, how it can benefit your business, and how to know if you need one.
A Google Domain is a domain name that's registered with Google. This can be beneficial for businesses because it gives you the ability to use custom email addresses (@yourcompany.com), create a more professional looking website, and build credibility with customers.
To decide if a Google Domain is right for your business, ask yourself if you want the benefits mentioned above. If so, then a Google Domain could be a great investment for your company.
Get a Professional WordPress Website Made With the Divi Theme for Just $49