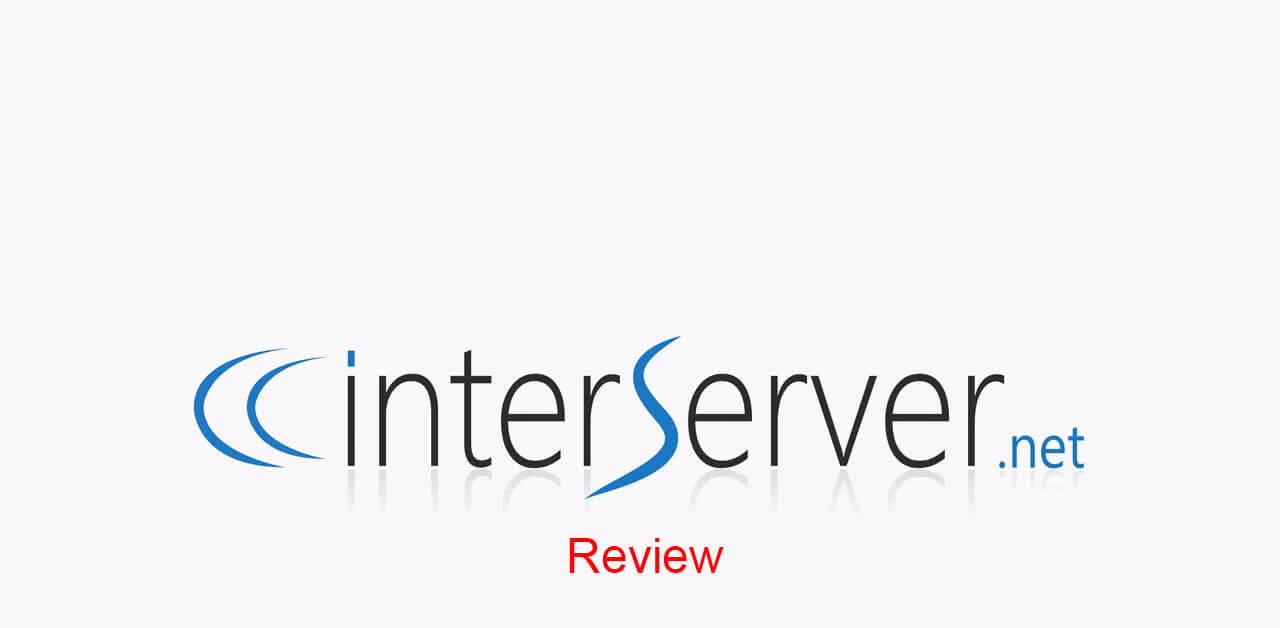 InterServer Hosting Review
Why Trust Us
"We have been a paying customer of InterServer since April 2022. 
We have been monitoring their shared hosting servers of the InterServer for uptime and performance through our test website which is created on a subdomain of HostingGuiders. We look at their services for about 6 months. Our main concern was to know about the speed, performance and their security. Furthermore, we contacted the customer support to know how helpful they are. Our today review of InterServer is based on actual testing done on their servers".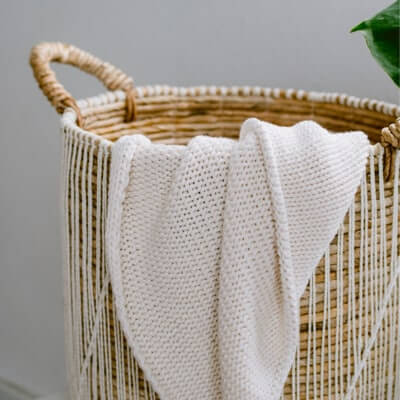 InterServer Hosting Review: Quick Summary
InterServer has built its name in the web hosting industry through its quality Customer services and secured hosting experience. They offer many great features, including solid page load time, free website builder, and free site migration email accounts. There is only one con which is you have to buy a domain for some extra bucks. Their VPS(special) hosting plan for $6.00/mo is the most recommended option to our readers as we find it amazing compared to expensive VPS web hosting plans from other competitors in the market. 
Unlimited Ultra SSD Storage

Unlimited Email Accounts

Weekly Backups

Unlimited FTP Accounts

RAID 10 Storage

SSL encryption
Unlimited Ultra SSD Storage

Unlimited Transfer

25 Websites

Unlimited Email

Global Content Caching

SSL encryption
Optimized WordPress cron

Supercharged with Nginx and CGI

Preconfigured CGI, Nginx

Unlimited FTP Accounts

OPcache PHP accelerator

Optimized heartbeat CTRL
Disk Space 80 GB

Monthly Bandwidth 500 GB

Weekly Backups

Unlimited FTP Accounts

Direct Admin

SSL encryption
Our today's InterServer review will take a detailed look at their web hosting Services and features. We will analyze its pricing plans, speed performance, ease of use, customer support, and security features. Also, we will try that no stone will be left unturned, whether it's something negative or positive. 
It has a popular name in the industry. There are strong chances that, you may have been aware of their hosting services before. Also, let me tell you that It have been in the industry for more than 21 years. So, think about it, how they made it so long without very popular marketing campaigns? If they are so long in the industry, there is something up its sleeve. During our review, I found that many online reviews create a positive image of their services.
I agree that without having a popular campaign, it has a good name in satisfying its customers. Without further ado, let's find out more about the upsides and downsides of their services. Moreover, by our Interserver hosting review, we will try to help you to know if there is any worth looking hosting service for us.
Interserver: In Comparison with the Best Web Hosting Services
InterServer is an independent and reliable hosting provider in the market. It has built on modern infrastructure. Additionally, its infrastructure is deployed, assembled, and supported in their database centers in New Jersey. Its shared plans will offer you features that you can only get with higher-tier providers. Moreover, with their plans, you will get unlimited bandwidth, storage, a free SSL certificate, emails, migration, and power-packed SST storage. However, for the domain you will have to pay $7.99 extra.
Also, all of their pricing plans help their customers to succeed in their hosting Ventures. VPS or dedicated plans are very affordable in comparison with the competitors in the market. However, the shared hosting plans or not at such lower prices in comparison with the market.
Furthermore, 24/7 customer support service is amazing. We found that the co-founder manages the data centers themselves and responds to some support tickets.
Additionally, one thing that distinguishes its from its competitors is its price lock guarantee. No matter your plan and price, there will be no extra charges unless you need any upgrade service. There will be no surprise increase in rate demand for lengthy contracts. It is the thing that we hardly noticed in any other hosting providers in the industry.
We found from InterServer hosting review that they promised the following things:

Independent data centers and no contract

Unlimited sites, storage, and email

Free website migration security tools and caching

No increase in prices

24/7 customer support via phone chat and tickets
InterServer hosting review: The Good And The Bad
InterServer has quite many pros going for them. Moreover, let's have a more detailed look at each of them.
InterServer Pros
We found following pros while Interserver review. 
Free Email Accounts
InterServer provides free email accounts. More than this, the accounts will be unlimited without any extra charges. Moreover, this feature is a great thing to brand your business but also will decrease your monthly expenses. So overall, you do not have to pay to any third-party service to have a branded email account that matches your domain
Free Site Migration
The next free site migration is an amazing feature of InterServer services. Moreover, we always like to see free migration feature in any web host provider. Furthermore, free site migration will help to ease the burden of transitioning off your site from one place to another hosting provider. With its you can easily migrate your website without extra cost.
Solid Speed of 457 ms
Through our Interserver hosting review we found that they claims to have a solid speed of 457 ms. Moreover, speed is an important factor when it comes to any web hosting provider. Google preferred the sites that load faster. Also google analyzes sites that load slowly. If your site loads slowly, visitors will also likely leave your website.
Additionally, according to a study, the website conversion rate dropped by 4.42 percent with every extra second off-loading. It claimed that they optimized their services to provide users with the fastest website speed. Moreover, we check the platform's claim via a test site and monitor their speed time. Overall, the claims seem true, and you will experience a solid speed of 457ms on average.
24/7 Live Chat Support
Before making a decision to purchase any web hosting service, you need to check whether they are providing 24/7 live chat support or not. Furthermore, Live chat is an important communication option for finding the solution to any problem you face. Live chat helps you have the fastest way to communicate with the providers.
Moreover, Interserver live chat support has about 92% customer satisfaction rate. We also found that their live chat support is not only responsible but also knowledgeable. Furthermore, we tried their live chat support and found it amazing. You can get a live chat support option and an email, knowledge base phone support, and a ticketing option.
30-Day Money-Back Guarantee
We always like to see a web host that is willing to stand by its service and provide a no-risk situation for new subscribers. So, InterServer gives new subscribers a 30-day money-back guarantee – plenty of time to test it out and make sure that their customer service, uptime, and speed are to your liking.
Free SSL Security and Intershield
You can get free SSL security and inter shield features on all the plans of the InterServer. Also, it has an extra security boost with no cost to ensure customers trust the services. SSL certificate is crucial because, without it, Google will not list your website in safe browsing. This way, you can lose visitors before even starting. Furthermore, it also offers inner shield security. The security system will perform several important functions like
Comes with a Firewall built with machine learning
Block web attacks
Built house Mall where the database
Scanning for viruses
Unlimited SSD Storage Space
We notice that many expensive web hosting services like liquid web will limit the storage space with every plan. However with InterServer, there will be no limitations on storage space. Also, with their services, you will have unlimited SSD storage space.  Furthermore, all shared hosting plans offer unlimited storage space option.
Free Website Builder
Another thing about it is that it offers a free website builder. A free website builder site will be included in your subscription without any extra fee. This feature is great for anyone who is not migrating their site to the service. Furthermore, anyone who is just starting up will always look to build a site. So with it, you can build and host websites from the same platform.
Easy to Use Dashboard and cPanel
InterServer also offers an easy to Use cPanel and dashboard. Moreover, the client area is modern and easy to operate. You will have a complete overview of your hosting plans, service, and domains. 
Furthermore, the cPanel feature for the dashboard is popular with many hosting services, and you can get there via the client area. At first sight, you may find the cPanel main page very busy. Even with just a little browsing, you can find what you are looking for easily. Also, a search bar at the top will help you find any specific function. You just need to search for anything there, and it will show up for you. 
Good Uptime 99.95%
Uptime is important when choosing a web hosting provider. After all, you want to make certain that when you're paying for a service to keep your site on the Internet, it's actually holding your website on the Internet.
Moreover, most hosting providers that we inspect claim an uptime of 99.9%, but we always like to do our own tests to provide you with the most comprehensive and accurate information possible.
Also, interserver gave an average uptime of 99.95% for the last six months (with 43 outages). It is one of the best uptime we've seen and good enough to fit in the industry-standard 99.91% – 99.93%
Here's the last 6-month average uptime we observed:
April 2022:

 

99.83%
March 2022:

 

99.99%
February 2022:

 

100%
January 2022:

 

99.99%
December 2021:

 

99.99%
November 2021:

 

100%
One best thing is that Interserver comes with a 99.9% uptime guarantee. It means that they promise that the network will be available 99.9% of the given month (excluding scheduled maintenance). In case they will not fulfill their guarantee, credits will be given.
InterServer Cons
We found following cons while InterServer review.

 
Free Domain Not Included
One of the main cons we find with InterServer is that they do not provide a free domain. It means you have to pay for a domain as they do not offer it for free. However, InterServer offers a great discount on the domain. On average, you have to spend $15 to 20 for a domain name with expensive services like Godaddy. On the other hand, with an internet server, you only have to pay $7.99 to get a free domain. For monthly plans, you may have to pay around $11.
Lack of Data Center Locations
Another con that we find about InterServer is the lake of data center location. As we know that, the data Centre location majorly affect the website for time and Speed. To make it simple, if your server is far away from you, it will take more time for the information to arrive at the destination. You may experience slow page loading time as the InterServer lake data center locations. 
Moreover, we found that there are four data centers of InterServer that are located in the USA. The four locations are not enough as compared to other competitors in the market who have more than 20 data centers around the globe. 
Furthermore, in comparison with InterServer the Dreamhost has something more reliable as they have no lack of data center locations.
InterServer hosting Review Pricing Overview:
Interserver provides various pricing plan options for different users. They offer reasonable pricing with limitless storage. Moreover, it offers an fair strategy to its users and does not offer sales and extra setup fees.
Furthermore, their pricing plans offer several payment methods. It includes 6 months, three months, 1 month, 2 years, and 3-year payment plans. All of these plans will come with a 30-day money-back guarantee. 
Moreover, according to our evaluation, InterServer offers 20% savings for all the users who contract for the long term with their dedicated hosting plans with a money-back guarantee. However, i will recommend you to contract monthly as they offer fantastic monthly packages. Additionally, you can give payment with your visa card, MasterCard, Pay Pal, Discover, and American Express.
InterServer managed WordPress hosting plans offer everything that WordPress users need. Its Standard and VPS hosting plans give users the resources to run their WordPress site with peak performance. 
With its services, Interserver promise to its customers to provide them a high level of security for their website safety. Moreover, they will be there to help if your site gets hacked, then engineers will try their best to get you back online. 
Additionally, you will get 24-by-7 customer support to fix any issue immediately after its rise. Furthermore, their Shield security features also provide an impressive job of keeping attackers away. The InterServerr in-house database will also help the users have a safer experience. 
Additionally, with WordPress hosting plan, you will get five levels of content caching solutions, Software Hardware, and raid configuration while having a free SSL certificate.
Furthermore, their partnership with cloud Gamers will provide extra protection and content delivery. It also offers a single-click WordPress installation option, and it has easy to use Cpanel. Moreover, you will get a solid-state drive for the amazing performance of your site. 
Also, know that the InterServer will provide a price guarantee, and you will not be asked to sign a contract. Furthermore, that feature is great in the shared hosting market. It is very tough to beat. Let's have a closer look at InterServer WordPress hosting plans.
You will get a free Website migration option

 24 by-7 customer support to fix all the issues 

 Offers an optimized plan of caching, speed, and SSD storage

 No long-term contract

 The price we will pay is a guarantee for the life of your account
Another amazing package of InterServer is dedicated hosting. Furthermore, online you can find dozens of positive reviews about this plan. This plan allows you to customize the server hardware with many resources completely. Aso, you can choose the plan according to your CPU hard drive memory combination. You can also choose an OS and GUI-based control panel. No matter what plan you will buy, you will get a transfer rate of 10 TB; five IP addresses and free data migration and 1GB port.
Moreover users can pick that service with 6TB SATA hard drives. Also, if you need accessories, you can install 2TB of performance drives. The customer can also configure up to 13 IP addresses and choose between Windows or Linux operating systems. 
You will get 24/7 uptime monitoring

 24 course and a hundred TV bandwidth

 maintained in-house with custom configuration built

 Private data center

 price lock guarantee without a contract
Click here to see price
InterServer VPS
Hosting
InterServer Windows VPS hosting plans provide great stability, speed, flexibility, and performance. Furthermore, with this plan, you can easily customize your resources regarding memory, storage, CPU Core, and transfer data. Also, it will offer Plesk control panels. This panel will allow you to manage multiple sites, onboard new prospects, and run updates. 
Additionally, InterServer onsite data centers provide the VPS servers to give customers a level of flexibility you will not see with any other hosting providers. VPS hosting users can select one CPU Core and can go upto more than a dozen. You will get unlimited disk space with a high-power SSD. In addition to that, the features are powerful and high speed. VPS hosting plans include pre-installed python, Perl, MySQL, PHP, and Ruby.
InterServer offers very affordable options for the cloud and VPS space. That starting price is just $10, or less than that for a month. You will get a free migration service from a shared hosting account. 
Moreover,  the company will support all the issues related to the control panel or operating system. It ensure users get a smoother and simpler process to manage their website. Also, they promise uptime of 99.9% with guarantee hardware, network, and infrastructure.
Click here to see price
InterServer reseller
Hosting plan
With reseller hosting plans of interserver, you will get unlimited domains,one-click scripts, MySQL on SSD drives, instant account setup, easy management, proactive backups, and premium hardware. The reseller hosting plan of interserver starts from 19.95$ per month. The reseller hosting plan comes under five categories: rs one, rs two, rs three, rs four, and rs five.
InterServer users can install the website builder via direct admin integrations through the cPanel. Moreover, the Builder will come with more than 300 professional themes organized in categories like travel, real estate, business, photography, health, and many others. So anyone can find a template that will work for their specific Niche. Furthermore, each design will be ready for mobile devices as it will be already prepared.
Here is the end of our today article InterServer review. Now the question arises: do we recommend the InterServer? Yes, we do. With it, you can get a highly secure website with high-quality customer support and uptime. Furthermore, free site migration and unlimited emails are other amazing options.
In addition to that, the free website builder also makes it one of the best. However, we know that with an InterServer, you will not get a free domain, but you can get it at very affordable prices, and it will not make that much difference. So overall, the It is a great and reliable web hosting provider.
Get a professional WordPress website made with the Divi theme for just $49