Host Color Hosting Review: Is it Worth Considering?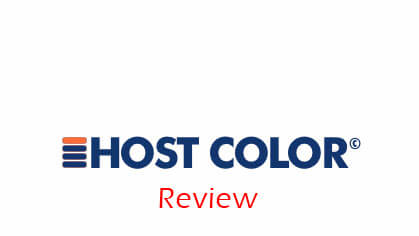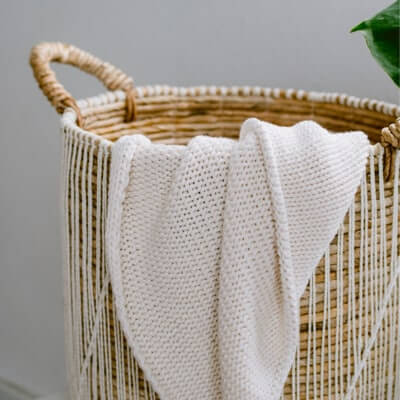 Host Color Hosting Review: Quick Summary
Host Color is a long-standing web hosting company that has been providing hosting services for about 20 years. The company has a strong IT infrastructure with data centres all over the world. They also offer every possible type of hosting with a variety of features and prices. However, Host Color hosting is not an ideal solution for those who expect some advanced and exceptional features for their business growth. It is good for beginners. If you are an expert we will recommend you other names like Interserver, WP Engine, Dreamhost and Glowhost.
Dedicated Host Color Hosting
1x Xeon D-1531

6 Cores

16 GB

480 SSD

250 Mbps

1 Gbps
SSD VPS Host Color Hosting
1 Core

2 GB

10 GB SSD

1 TB

1 IP

Linux
Managed Web Hosting Plan
Fault-Tolerant Storage

10 GB SSD

1 000 GB

Domain Validated

Uptime Monitoring

10 Email Accounts
Good hosting is the key to a successful online presence. We know that a good hosting provider will help your site to load faster and provides improved security. With a good web hosting provider, you can focus on expanding your business while your customers enjoy your website. You can also rely on your web hosting platform to back up your data and provide technical support in case of a problem. As Web hosting plays an important role; investing in the right hosting platform is essential for a smooth online presence. This Hosting Review talks about Host Color Hosting so you can decide if it's right for your hosting needs.
What is Host Color Hosting?
Host Color started their services in 2002. Now, they are web hosting provider that are specialized in IT infrastructure and managed web hosting. They started as small businesses that continuously improved their services and market performance. They claim their name represents their values ​​of open market and free trade.
Host Color has been providing premium web hosting solutions to businesses worldwide for over 15 years. With multiple data centers in different countries, the company is very efficient at providing highly available hosting.
Host Color Hosting Review: In Comparison With the Best Web Hosting Services
The long list of hosting options can be challenging for new users trying to figure out the best plan for their website.
However, a closer look reveals that Host Color offers certain unique features that help make your company stand out in the increasingly crowded hosting scene. For example, Host Color provides a highly available and resilient cloud to ensure 100% business continuity and no significant downtime for any website hosting.
SANs also have built-in data protection, so you can always recover and restore your data from any disaster (or simple mistake).
Host Color also uses enterprise-grade SSDs to boost the performance of customer websites. It also doubles the PHP memory limit for the cPanel shared hosting service, providing even more stability to the most resource-intensive PHP scripts and applications.
Host Color Hosting Review: The Good And The Bad
Let's take a closer look at Host color Hosting advantages and disadvantages. This section will help you know more about their services and make the final decision
Host Color Hosting Pros
We found following pros while Host color host review. 
100% Uptime Network
Host Color has a good quality uptime with multiple internet routes and low latency. The company's service level agreement (SLA) guarantees 100% network uptime with these features.
Hosted Color Internet Network has the most significant number of peering agreements in the US Midwest. The result of this route network is to provide the lowest possible round-trip time (RTT) anywhere in North America. 
This guarantees 100% network uptime, but the company credits its server customers in the event of a failure.
Performance
Now that we have a clearer understanding of the uptime it is time to move on to the performances section. Performance is the most decisive factor that makes you want to use a service. Let's take a quick look at how Host Color fits your needs. With Powerful cloud servers, Host Color needs a performance boost. Like Hoopla, it is also equipped with Xeon processors, which should offer the same as any premium hosting platform.
And with enterprise-class SSD storage systems, users need optimal feedback. Doubled the PHP memory limit to make cPanel shared hosting more reliable. With all these outstanding user experience enhancements, Host Color will be on our list of recommendations if you want to get the job done right.
One Click Installation
WordPress is the most popular hosting platform in the world, and no matter which hosting provider you use, you should always expect to be able to use it. In addition, HostColor provides the convenience of one-click installation considering the user's needs. As one of the most straightforward and labor-intensive platforms, WordPress undoubtedly works flawlessly with HostColor.
vMware Infrastructure
It is world's most advanced cloud computing automation platform. It provides high availability (HA) to improve business continuity and service availability. Host Color cloud servers and private clouds are on the VMware cloud automation platform.
It offers High Availability (HA) – Excellent protection against hardware and operating system failures. HA immediately restarts the cloud on another physical host in the HC cloud when a failure is detected in the public or private cloud.
Web Security
Web security is another primary concern for professional hosting providers. It gives your site an SSL certificate that provides end-to-end security for you and your users.
Multiple levels of SSL are provided, so you can easily update your security settings to suit your needs. From Domain Validated SSL and Business Validated SSL to Quick SSL Premium and True Business ID SSL, you get everything in host color.
Enterprise-Grade SATA or SSD Storage
Enterprise-class host color SATA or SSD storage ensures your website runs flawlessly. Best of all, this storage is fault tolerant. The storage system will continue functioning if a hardware or software component fails. Fault Tolerance keeps your website running smoothly without compromising security or losing valuable data.
cPanel Integration
Yes, if you are a cPanel user, that is also good news. The premium hosting provider HostColor also offers cPanel integration plans.
Data BackUps
HostColor also comes with a fantastic data backup engine. It is equipped with a SAN that provides automated data protection. So, in any disaster, you can always restore your data to its original form!
Customer Support
As we know customer support provided by your hosting platform is very important. Now matter if you are beginner or an expert in the industry. So, it is good to consider customer support services when looking for a service provider. It will help you if you will face any technical issues with your site that require support.
The hostnoc support center will be open for 24 hours a day, and 7 days a week. Moreover, there are four ways to contact Host Color customer support.
The fastest and easiest way to contact them is to contact support. You can submit a support ticket from your account. The team is the fastest to respond to these tickets. You can also track response times, rate services and resolution times.
Host Color Hosting Cons
We found following cons while Host color Hosting review.

 
No Refund Policy
Like other industry competitors, HostColor offers its users a refund policy. You get a 30-day money-back guarantee for regular web hosting and FMSA services. However, with resellers and VPS, you can get a 15-30 day money-back guarantee (you need to contact support). However, unlike most hosting providers, HostColor has a complicated refund policy.
No refunds are provided when using dedicated server hosting. Well, it's pretty tricky, but it's not a problem once you figure it out. For clarification, we recommend that you contact support if you would like a refund for a shared subscription. However, if you are not fine with the complicated refund policy of Host Color Hosting, then you can consider other web hosting solutions. For instance, Dreamhost, Bluehost, Interserver, Namecheap and Glowhost offer customers complete refunds in case of problems. 
Host Color Hosting Pricing Overview:
Their plans are offered at regular rates typical in the hosting industry. Host Color also offers customers the ability to customize their hosting solution. It can be used for all hosting products, making it valuable and convenient.
The flexible plan allows customers to expand the plan to fit their needs. They are best in the following web hosting products:
Shared Hosting;

VPS Hosting;

Virtual Dedicated Servers;

Colocation;
Shared hosting packages are managed or self-managed according to your preferences. Managed web hosting plans are suitable for WordPress hosting accounts or any open-source CMS hosting based on LAMP.
Click here to see price
 Host Color VPS Hosting Review
Host Color also provides Virtual Private Server (VPS) hosting. It is a step up from shared hosting, where you get dedicated private resources on a shared server. It allows you to choose between SSD VPS hosting or SATA VPS hosting.
All SSD VPS use the latest Samsung SSD. In a SATA VPS, you can choose between OpenVZ, a kernel-based virtual machine (KVM), or a VMware virtual private server.
SSD VPS and SATA VPS are available with 1-12 GB of RAM and 10-100 GB of storage, depending on your chosen plan. All plans are available in other regions of North America, Asia and Europe.
SSD VPS pricing starts at $12.95 per month. Up to $140/mo, SATA VPS starts at $9.95/mo. Up to $144 per month. The basic VPS hosting plan starts at $9.95 per month.
click here to see price
Host Color Colocation Hosting Review
Host Color offers colocation services in plans ranging from 1U to full cabinets. Colocation is for those who have private servers and do not want to manage their data centers. Colocation infrastructure capabilities include low latency, bandwidth analysis, remote power management, and service configuration.
The colocation Plan is available at an affordable price. 1U to 4U plans range from $59 to $89 per month. Half cabinet prices range from $399 to $478 per month, and full cabinet plans start at $799 per month. Hosting plans start at $59/mo if you're looking for shared accommodation up to $999/mo.
Click here to see price
Host Color Cloud Hosting Review
Host Color offers cloud hosting. Depending on your needs, you can choose from the public, private, office, or hybrid cloud. All cloud servers can be self-managed or fully managed by host colors, but the specifications of these offerings do not differ significantly between the two options. Cloud Hosting with Host Color reduces the unavailability of IT services by providing users with fault-tolerant storage, continuous availability, and high availability. Plan your price range based on your chosen cloud and whether it is managed or self-managed.
The managed option for public cloud servers is $59/mo, and the unmanaged plan is $20/mo. The private cloud server option is currently $69 per month. $30 per month for the managed and $30 for the unmanaged plans. Meanwhile, you can find hybrid plans for $129 per month with management or $90 per month without management. Cloud Hosting starts at $20/month.
Host Color is a popular hosting provider in the hosting industry that offers a variety of online business solutions. Shared hosting can cause some inconvenience as some features are not unlimited. At the same time, they offer many good options, which can be suitable customers. The price is affordable and also includes options for custom hosting solutions. Although there is a money-back guarantee, not all money can be refund. Still, customers appreciate what Host Color has to offer with outstanding uptime guarantees and dedicated support.
Get a Professional WordPress Website Made With the Divi Theme for Just $49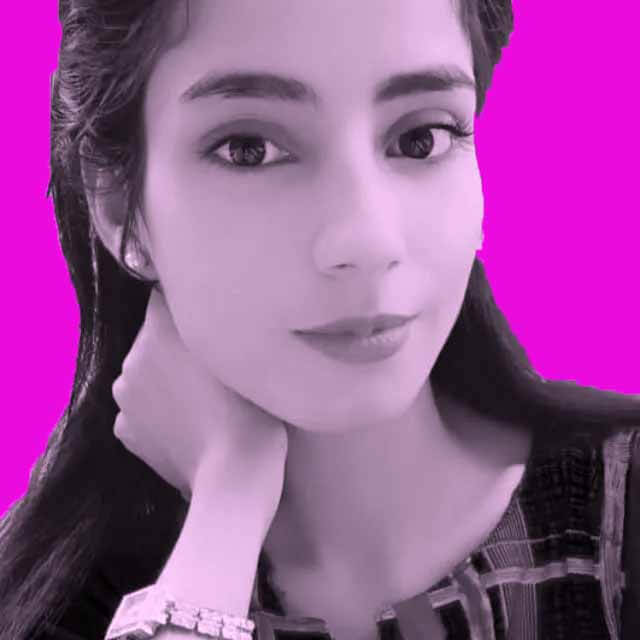 Written by Ikra
I like to put a lot of my emotions, experiences, and opinions into what I write.