Best Blog Hosting Sites For Your Personal Site: Pick the right one!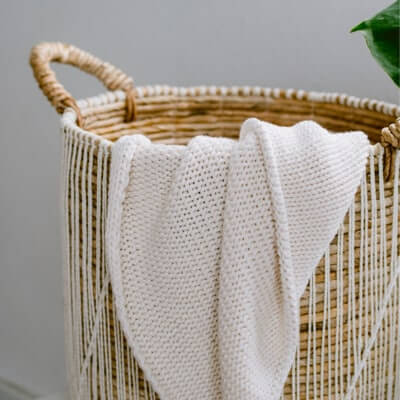 In this article, we'll explore some of the best blog hosting sites for your personal sites. We'll also give you some tips on what to look for in a host. By the end of this article, you should have a good idea of which blog hosting site is right for you.
In the digital age, having a website or a blog is essential for anyone who wants to make their mark on the online world. But, creating a blog is just the first step. Choosing the right best blog platform is crucial to ensure that your blog is available to readers 24/7, loads quickly, and is secure. With so many blog platforms available, it can be overwhelming to decide which one to choose. In this article, we will explore the world of blog hosting and help you make an informed decision on the best blog hosting sites for your blog. So, let's dive in and get your blog up and running in no time!
 hosting
What to Consider when Looking for a Blog Hosting for your Personal Site?
When looking for the best blog hosting sites for your personal site, there are a few things you should consider. First, what is your budget? There are many free and paid options available, so you'll need to decide what you're willing to spend. Second, what do you need in terms of features? Some hosts offer more than others, so be sure to read the fine print to see what's included. Third, how tech-savvy are you? Some hosts require more technical knowledge than others, so be honest with yourself about your skills before committing to a host. Lastly, take some time to read reviews of potential hosts. This will help you get a feel for their customer service and overall satisfaction levels.
There are a few different types of hosting services available for websites, and the type you choose will depend on your needs. Shared hosting is the most popular type of hosting, and is ideal for most small- to medium-sized sites. With shared hosting, your site shares server space with other websites. This can be more affordable than other types of hosting, but can also lead to slower speeds and less reliability.
Dedicated hosting is best for larger sites that receive a lot of traffic. With dedicated hosting, your site has its own server, which can give you more control over speed and reliability. However, this option is usually more expensive than shared hosting.
VPS (virtual private server) hosting falls somewhere in between shared and dedicated hosting. With VPS hosting, your site shares a server with other sites, but has its own virtual space that is isolated from the rest of the server. This can give you some of the benefits of dedicated hosting at a lower price point.
Cloud hosting is a newer type of hosting that allows your site to be hosted on multiple servers around the world. This can provide increased speed and reliability, as well as scalability if your site grows unexpectedly.
2. Provider's Performance
The quality of your blog hosting provider will directly impact the performance of your blog. A good provider will ensure that your site is always up and running, while a bad provider can cause frequent downtime and other issues.
When choosing a blog hosting provider, be sure to read reviews and compare pricing. You'll want to find a balance between quality and cost, as the cheapest option isn't always the best.
Once you've found a few providers that fit your needs, take some time to test them out. Create a free account with each one and see how easy it is to use their platform. Pay attention to things like uptime, customer support, and overall functionality.
By taking the time to find a great blog hosting provider, you'll be setting yourself up for success from the start.
Your blog needs to be hosted on a reliable server that can handle the traffic you generate. If your blog becomes popular, you will need a host that can scale with you. The last thing you want is for your blog to go offline because your host can't handle the traffic.
There are a few things to look for when choosing a blog host:
Reliability: Can your host keep your site up and running without interruption?
Scalability: If your site becomes popular, can your host accommodate the increased traffic?
Customer support: If something goes wrong, you want to be able to reach customer support and get help fast.
1. What are some of the best blog hosting sites for my personal blog?
There are a number of best blog hosting sites for your personal site out there that can offer you good quality service for your personal blog. Some of the best ones include Bluehost, iPage, Hostgator, etc.
2. What are the benefits of using a blog hosting site over self-hosting my own blog?
Blog hosting sites offer a number of advantages over self-hosting your own blog. First, they can provide you with a more reliable and secure platform. Second, they usually offer a wide range of features and tools that can make it easier to manage and promote your blog. Finally, they can often save you money on hosting fees by bundling together multiple blogs into one account.
3. How much does it typically cost to use a blog hosting site?
The cost of using a blog hosting site will vary depending on the provider you choose and the features you need. However, in general, you can expect to pay anywhere from $5 to $20 per month for basic blog hosting services.
In conclusion, choosing the best blog hosting sites for your personal site is crucial for the success of your blog. It's important to consider factors such as cost, reliability, speed, security, and customer support when making your decision. With so many options available, it can be daunting, but by doing your research and evaluating your needs, you can find the hosting service that best fits your blog. Remember, a good blog hosting service is an investment in the growth and success of your blog. So, take your time, weigh your options, and choose wisely. Happy blogging!
Get a professional WordPress website made with the Divi theme for just $49