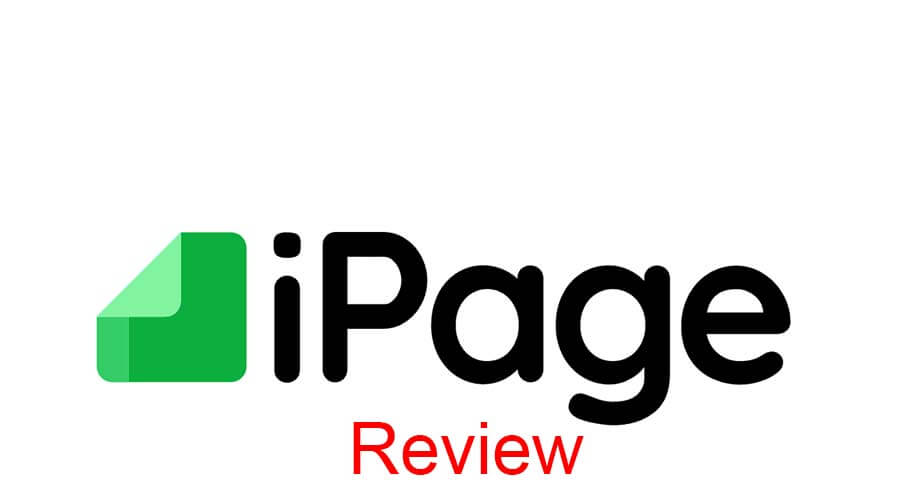 Review of iPage Hosting: About Features, Performance, Support
Why Trust Us
"We have been a paying customer of Ipage since December 2021. We have been monitoring shared hosting servers of the ipage for uptime and performance through our Test Website which is created on a subdomain of HostingGuiders.The review of ipage is based on actual testing done on their servers".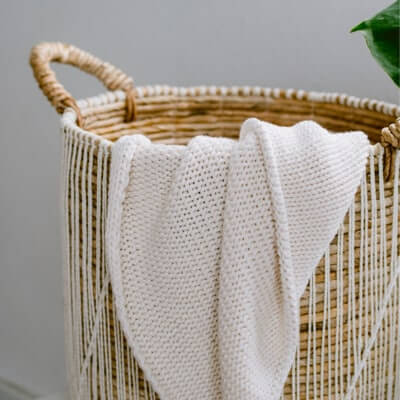 iPage Hosting Review: Quick Summary
Ipage is a well-known and reliable hosting providers. They are praised for their great uptime, high speed, and quality features while being pocket friendly. Ipage is the recommened web hosting option for both begginers and experts. With their pricing plans, you can find a variety of options in terms of features and affordability. Ipage Go Plan is their most recommended plan that starts at $1.99 a month and has everything you need to start your business.
Basic Web Hosting Plan
Fast, reliable hosting 

Website builders

Customizable, mobile-friendly layouts

Tools and resources
WordPress Hosting
Search engine friendly

FREE domain registration 

Automatic WordPress install and updates

24/7 WordPress support
WP Starter Hosting Plan
1 website

Free SSL certificate

Free domain registration for one year

Unlimited storage
WP Essential Hosting Plan
Unlimited websites

Free SSL certificate

Free domain registration for one year

Unlimited storage
If you are looking for a reliable, beginner-friendly, and Affordable web hosting service, then iPage is an excellent option. It is in market from 1998 and has been powering more than 1 million websites around the globe. One of the main advantages of it is its a beginner-friendly and Pocket-friendly web hosting service in the market. 
The iPage offers all the standard features compared to other expensive web hosting services in the industry. With it, you will get unlimited bandwidth, disk space, a free domain name, a free SSL certificate, a one-click WordPress installer, and a website builder. 
In addition, there are entry-level shared hosting plans for user ease. It also offers VPN, WordPress, and dedicated web hosting for large and high-traffic websites. Let's get into more details about the pros and cons and all the pricing plans of its in our today's article iPage review.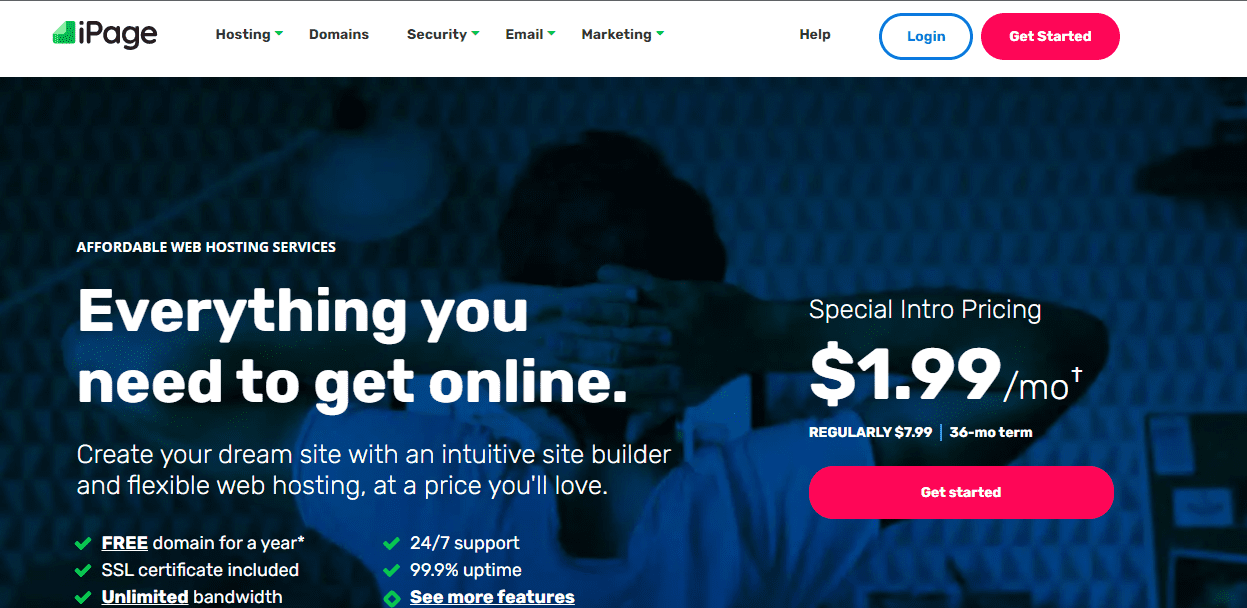 iPage is the best service provider for affiliate marketers, bloggers, large websites, and small websites with pocket-friendly plans. It offers premium web hosting service flexibility and standard features compared with other companies at an affordable price. However, one thing I want to mention here is that no matter if you are on a tight budget, you should never compromise on specific features while choosing a web hosting company. It includes
Monthly disk space and bandwidth limit

 Average response time and server uptime

 Data security
The good news is that iPage offers Excellency in all those areas. While on a budget plan from iPage, you will get monthly unlimited bandwidth and disk space for all users. For security, all users will get a free SSL certificate with their domain to ensure the security of their site. 
Above all, its server uptime and response time are impressive. While going Through thousands of online iPage reviews, we found that most users are reporting that they are happy with 99.99% server uptime on average. It is very satisfying about their services. 
If you are an affiliate marketer and want a Service provider that fits your needs, wait a while. Here you need to look at ipage plan that offers a free domain for 1 year and the ability to host unlimited domains for just $1.99 per month. Isn't it amazing? With this, you can run multiple sites in different niches and manage your site's complete portfolio on it without any hassle.
Here I want to mention that despite all of these amazing features, I am not mentioning that it is one of the best providers in the market. However, it can be the best hosting provider for beginners. The reason is there are many more well-rounded web hosting services are available for large-traffic websites and experts. Why am I not mentioning it as one of the best? Yes, there are reasons for it. We will go through all of it in the pros and cons section of the iPage review.
iPage Hosting Review: The Good And The Bad
Let's take a detailed look at the different pros and cons of iPage to help you decide if it's the right web hosting service for you.
iPage Pros
We found following pros while iPage review. 
Affordable Pricing
One of the first and most attractive things about iPage is that it is a very pocket-friendly web hosting service. At just $1.99 per month, it offers everything that a small business owner or a beginner marketer wants from a web hosting company. 
In addition, the iPage shared web hosting plans offer one price plan. This plan runs at $1.99 per month. It is different from other web hosting services that usually offer three to four pricing plans for shared hosting services. 
I think the reason for this one straightforward pricing plan is that iPage positioned itself specifically for the needs of beginners, business owners, and marketers that are on a tight budget. So overall, a simple price plan works for them. 
Reliable Server Uptime
Server uptime is another important factor when purchasing a new web hosting service. No other features will matter if there will be server uptime not reliable. Server uptime determines the accessibility of your website. As the server uptime will be poor, your website will be inaccessible most of the time. 
It provides 99.9% uptime which is something at variable. We found that the average monthly server uptime is between 99.99% to 99.97% which is amazing. 
You can observe its users' are delighted with their server performance from online reviews and social networks. In addition to that, It provides 24/7 server monitoring. So in case something goes wrong, their engineers will be ready to resolve it. 
Free Domain, SSL Certificate
Website security is another thing to consider before purchasing any hosting web service. When you sign up with iPage, you will get a free domain and a free SSL certificate. You will not have to register to the domain separately so it will save $15 off your for the year. 
Your domain name will have an SSL certificate to ensure your site's security. SSL certificate is a certificate that Google Chrome highlights for safe browsing. So overall, it will impact your search engine ranking and site traffic. 
Unlimited Bandwidth And Disk Space
Another amazing advantage of the iPage is you will not face any limit on your site's monthly bandwidth consumption. There will be no limit on the amount of data you store on the iPage server.  However, there is something that I want to mention is that if your site starts consuming significantly more data than a normal website. Or, if you start overloading your server with excessive files, iPage may ask you to limit your usage. However, it rarely happens because small businesses and regular bloggers rarely reach that great traffic numbers. 
SSD Storage
iPage installs all your data on SSD storage devices. It means that you will observe a better User experience. The reason behind it is that SSD storage is faster than traditional hard drives. It speeds up data transfer and gives users ease of use. 
Enhanced Security Features
The ipage offers enhanced security features comparable to any other shared web hosting service. As you mentioned above, you will get a one-year free SSL certificate. The free SSL certificate will ensure your visitor's and your site's security.  In addition, iPage has a Firewall design to protect your site from suspicious activities and hacking attempts. 
Furthermore, the Firewall also manages your daily weekly backups with a single click. Lastly, its users also get access to site lock security. It ensures that your site remains free of virus attacks and malware.
Easy WordPress Installation
It offers a one-click WordPress installation feature. WordPress is the most famous content management system, and it can set up a professional website in seconds. iPage users will have no need to install WordPress on their website manually. With one click WordPress installation feature, it will be set up in just a few minutes. 
30-Day Money-Back Guarantee
iPage offers a 30-day money-back guarantee for all their shared hosting accounts. So, if you find that their service standards are not for you, you can ask for a refund within 30 days of your purchase.
Free Website Builder
ipage hosting plans include a user-friendly website builder. A free website builder is a drag-and-drop website builder. It allows you to customize your overall site design and looks. Furthermore, you will get dozens of ready-to-use templates to customize your site look.
No cPanel
One of the cons I want to mention is no cPanel feature. Instead of a cPanel, iPage web hosting comes with its control panel. It might be a problem for all the users who get used to cPanel and comfortable with it.
No Free Site Migration
Another con worth mentioning here is that the iPage offers No free site migration. For single site migration, you have to pay $150 fee, which is not very good. This is something not satisfying about the iPage hosting. Here, i want to recommend Interserver Hosting, as they offer free site migration without extra charges. 
High Renewal Costs
As we mentioned, iPage has attractive pricing plans; that is a fact. When you try to renew your plan, the low prices will not apply. The renewal prices oftenly get higher in almost all the web hosting companies. The renewal cost on the iPage will be 3 to 4 times higher than the original price. It makes it the most expensive web hosting service for renewal. 
Let me give you an example if you're paying $1.99 for a 3-year hosting plan. The renewal cost will be $7.99 per month. In general, it's not that much money, but it's three to four times more than the basic price of the plan. 
Here the only hosting company that Auto-renews at regular rate is the Bluehost. According to their new policy, they will not increase the prices. So, you can give try to Bluehost services. 
iPage promotes Shared web hosting; Go plan immensely on its sites. However, there are several other plans. Apart from offering shared web hosting Go plans, iPage also offers WordPress shared hosting plans, VPS hosting plans, and dedicated web hosting plans to the users. 
All these types of multiple pricing packages come with various features for small, medium, and large businesses. To clarify, let's look at each iPage hosting plans in detail and see what they offer to everyone out there. 
iPage WordPress hosting comes with two different hosting plans to help small businesses and bloggers. But the question arises: How is the word press hosting plan different from a regular shared hosting plan?
The regular shared hosting plan has many features that WordPress users do not use. So iPage replace all these features with more specific tools that are useful for WordPress users. Let's take a quick look at two WordPress hosting plans.
WP Starter
WP starter is for beginners and offers only a single website on one account. With it, you will get a free SSL certificate and a free domain for 1 year. It comes with unlimited bandwidth and storage. Moreover, you will get several pre-installed themes and plugins for all of your technical stuff for your site. You can sign with this package for $3.95 per month. The price will stay the same for 12, 24, and 36 months of the signup options. 
WP Essential
WP essential is perfect for experienced bloggers, WordPress users, and marketers. The database offers Essentials an unlimited website, free site lock account free Malware removal services. You can sign up for a developer starter for $6.95 per month. 
The iPage VPS hosting plan is popular for Agencies and startups that want to host multiple client sites. VPS hosting accounts consist of shared services but Provide a dedicated server environment.  
The VPS servers enjoy better performance, security, and availability at low cost than a dedicated hosting service. IPS VPS hosting has 3 different plans:
Basic:

  You can get 40 GB disk space, 1TB of bandwidth, 1GB RAM, and 1 core CPU at $19.99 per month. Moreover, you will get a 1-year free domain registration and C panel feature. 

Business:

  With a business plan, you will get 4GB ram, 90 GB disk space, 2 core CPUs, two IP addresses, and 3TB of bandwidth. You will get all of it at $40 .99 per month. It is the most popular VPS hosting plan of ipage. 

Optimum:

Optimum plan is for business owners who want more resources. This plan offers 120 GB disk space, 8GB RAM, 4 core CPUs, and 4TB of bandwidth at $70.99 per month. 
The iPage dedicated web hosting server will be dedicated to your website only. You will not have to share with other sites like VPS hosting or shared hosting plans. A dedicated hosting server is more expensive than VPS and shared hosting but offers faster and more reliable services. it offers three different plans
Startup:  T

he startup plan gives you 2 core CPUs, 4GB of, 500 GB disk space, and 5TB of bandwidth. The startup plan costs $11.99 per month. It is a great choice for marketers, bloggers, and anyone looking for online business. 

Professional:

The professional plans 2x the startup plan are ideal for high-traffic sites and online businesses. The professional plan costs you $15.99. 

Enterprise:

The enterprise plan is for those looking for a hosting web service for high-traffic sites that want to consume a lot of resources. It has all the features in a professional plan plus 16 GB RAM with 15 TB bandwidth.
You can see that  iPage have several pricing plans for various types of businesses, bloggers, and marketers. However, if you are a beginner looking for something reliable, then its Go plan is most recommended. 
Here is the end of our today article iPage review. Undoubtedly, it is the best web hosting service for newbies and beginners because of its features and prices. It offers you everything to grow your business with limited resources. You can upgrade the level when you get more traffic, and you will need more robust hosting options. 
I will not recommend iPage if your site is growing quickly and you're an expert who needs more add-on side resources. I'm not saying it's not a good option, but other web hosting services offer better value like knownhost and scalaHosting. 
Get a Professional WordPress Website Made With the Divi Theme for Just $49