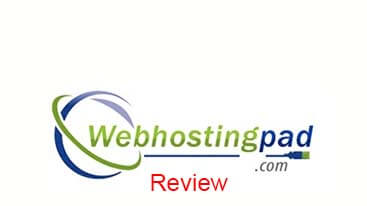 Are you on the hunt for a cheap and reliable web hosting service? Look no further than WebHostingPad! In this WebHostingPad review, we'll take a comprehensive look at what WebHostingPad has to offer, including its pricing, features, performance, and customer support. We'll also delve into the pros and cons of using WebHostingPad and give our honest opinion on whether it's the right choice for your website. So, if you're considering signing up with WebHostingPad, be sure to read on for all the details!
Is WebHostingPad Hosting Good?
WebHostingPad is a web hosting company that has been in business since 2005 and has since grown into a well-established player in the web hosting industry. Overall, WebHostingPad provides a solid hosting service with competitive pricing, making it a good option for personal and small business websites. Let's discuss some of the key features f WebhostingPad hosting, so you can have enough information about their services.
Additionally, they provide a 30-day money-back guarantee, and offer 24/7 customer support through phone, email, and live chat.
One of the key benefits of WebHostingPad is its affordability, as they offer some of the most competitive prices in the industry, while still providing reliable and feature-rich hosting. Their shared hosting plans are particularly budget-friendly, making them a great option for those who are just starting out and don't require a lot of resources.
Another advantage of WebHostingPad is its user-friendly website builder, which allows you to create a professional-looking website without any coding knowledge.
Additionally, their 24/7 customer support is responsive and helpful and can assist you with any technical issues you may encounter.
However, there are also some potential drawbacks to using WebHostingPad. For example, their uptime record isn't as strong as some of their competitors, with some users reporting occasional downtime.
Additionally, while they offer a variety of hosting plans, their features may be limited compared to some other web hosts, which may not be sufficient for larger websites or businesses with more complex needs.
Overall, if you're looking for an affordable and user-friendly web hosting provider for your personal or small business website, WebHostingPad is definitely worth considering. Their combination of competitive pricing, reliable customer support, and easy-to-use website builder make them a solid choice for beginners or those on a budget. However, if you require more advanced features or have a larger website with more traffic, you may want to explore other options.
Who Should Consider the WebHostingPad?
WebHostingPad is ideal for those who have not had work experience with ISP before. It is a great web hosting service for beginners. The dashboard of this web hosting service is very easy to operate. You need to open it and find the right sections. In case of any problem, customer support will be there to answer all of your queries.
Additionally, one of the things I found amazing is the price compared with all other web hosting providers. It is one of the most recommended web hosting services for those who can't afford expensive hosting.
But the price doesn't mean they do not provide quality services. Once you get used to going through the entry plan, you can later subscribe to their premium plans. So as an expert who has experience with using most web hosting sites and their prices, I must recommend the WebHostingPad. It is best for anyone wanting to run a small business or a beginner in the industry.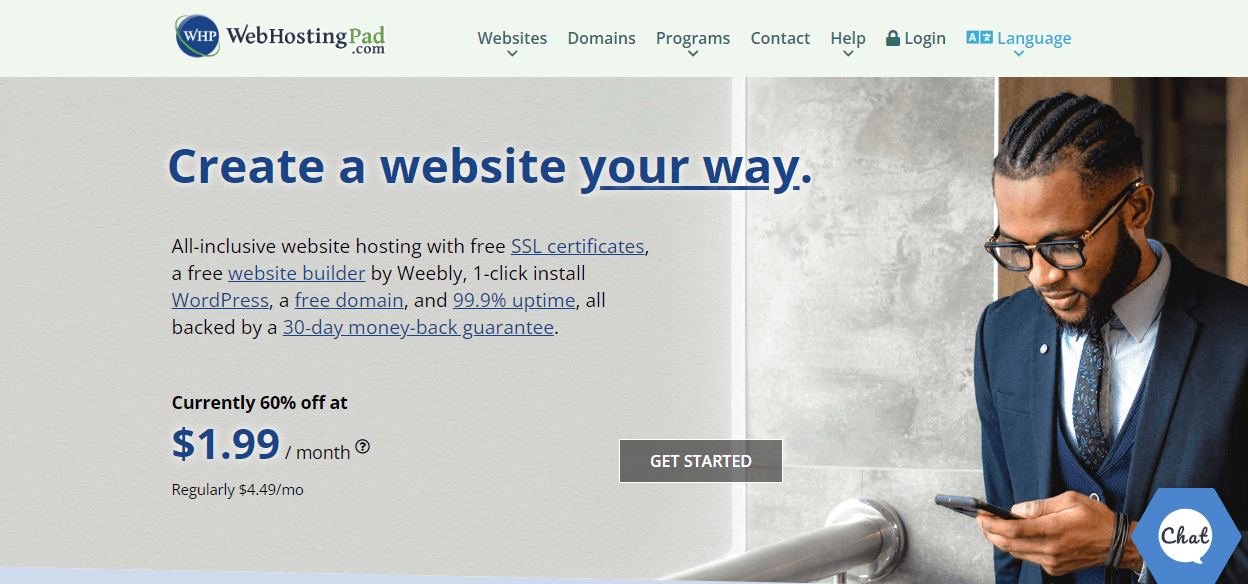 Power Plan Hosting Plan
Free Domain Name

Free SSL & SiteLock Lite

Free Website Builder (Powered by Weebly)

Free 1-Click Install WordPress

Unlimited Websites, Domains & Email
Power Plan Plus Hosting
Free Domain Name

Free Trusted SSL & SiteLock Lite

Free 1-Click WordPress

Optimized High-Power Servers

Automated & Anytime Site Backups
VPS Gold Hosting Plan
80 GB disk space

250 GB bandwidth/month

2 dedicated IP addresses

Free SSL Encryption

WordPress & Softaculous

Unlimited Email Sending Option
Power Plan mini Hosting Plan
Free Domain Name

Free SSL Encryption

Free Website Builder & WordPress

Unlimited Email Accounts

Host Unlimited Websites

Unlimited Email Accounts
WebHostingPad Review Compared with the Best Hosting Services
Webhostingpad review is about the best affordable web hosting provider in the market. Let's see it as compared to the other best hosting services. WebHostingPad services include dedicated servers, VPS, cloud, and shared hosting plans.
All of these plans make it one of the best in the market. All of its packages comes with a money-back guarantee, so do not worry about the waste your money if you don't like any of  its features. Moreover, its customer support service is excellent for their clients, and you can get back your money in 30 days without paying any extra fees. 
WebHostingPad comes with a click installer tool with which you can easily install Joomla or WordPress in minutes. One of the most amazing things about it is its excellent customer support.
Additionally the customer support team will be ready to help you 24 hours. Its customer support is available and functional, so do not worry about that availability and functionality.
Moreover, it provides you with free domain registration, free site backup, and a free SSL certificate. All of its standard hosting services are compatible with all those who are just planning to start a business idea that is small-sized or medium-sized. Its quality of services are satisfactory for small companies.
At a very affordable price, web hosting provides great features for running your website. Furthermore, you will get solutions for an ECommerce site, which will be a great bonus.
WebHostingPad Pros and Cons
Now let's find out some advantages and disadvantages you will get after purchasing WebHostingPad services. I will go through the detailed pros and cons of its so you can know whether it's the right web hosting service for you or not. Let's get into
WebHostingPad Pros
We found following pros while WebHostingPad review. 
Good customer support team
Guarantees 99.9% Uptime
WebHostingPad provides 99% guaranteed uptime of your website. It claimed that your website would not be down even if there were a major problem on the server side. In all these situations, you can access your website all the time. It is one of the most important features of web hosting services. With their services, expect 99.9% uptime of your website.
Extra Security Features
Another thing that website owners always worry about is the security of the site. WebHostingPad provides security features, and in addition to It, you will get extra security options. You can enjoy some extra security features if you get its plus power plan hosting option. These features will include automatic account backups and automatic Malware scan and removal. I did not find much information about their security system, but thousands of reviews claim they have the best security services overall.
Good Customer Support
Once in a while, we all can encounter any kind of problem related to our hosting services. So a reliable, good customer support team should be there to help us. I already mentioned that the web hosting pad dashboard is very easy to use, and there is nothing complicated there. However, it is only easy when things do not go in the right direction. You can get stuck if things go wrong. WebHostingPad provides on-time quick customer support. Is there a ticketing system you can get on phones or social media? Yes, You can get live chat, sports, and phone call services in the US from 8 am to 10 pm.
Free Website Migration
Another great feature of this web hosting company is you can do free website migration. . If you are planning to migrate your WordPress website from a different host to WebPadHosting, it will do all for you in seconds. It will do it all by itself, so you do not face any difficulty in website migration.
Excellent Pricing
WebHostingPad pricing is one of the main advantages over the other market competitors. All of its plans are not only competitive in features but also in price. There are two hosting plans: power plan and power plan Plus. The other plans are mini hosting, VPS hosting, Vietnam hosting, and India hosting. However, I greatly considered the power plan Plus and power plan domain hosting plans. As they offer benefits like unlimited bandwidth, unlimited disk space, unlimited SQL databases, and unlimited domains and websites. Isn't this amazing while the price is still affordable?
 Ease of Use
The one thing that I appreciate about WebHostingPad is the ease of use. After choosing the hosting plan, you have to register to your new domain or if you are transferring the already used website. Here one thing that caught my attention is for the beginners, if they want a domain, It will entitle them to a free domain for one year.
After entitling a free domain, it's time to choose a billing cycle. The longer the billing cycle will be, the lower will be the cost. For instance, if you plan to get a five-year period plan, your monthly price will decrease from $3.99 to $1.99. It is about half to the full size. However, it is a long-term decision, and I will not recommend it.
Moreover, you must fill in your personal information if you are new. After that, create your password and select your payment method And read the terms of services before checking out. 
WebHostingPad Cons
We found following cons while WebHostingPad review.

 
Limited Website Transfers
Very Restrictive Backup Option
Limited Website Transfer
As we discussed earlier, the WebHostingPad offers free website migration services that are a great feature; however, there is a con here thst we found out. The downside is the maximum size should be less than 2GB which is very small. Furthermore, it will not include FTP accounts, Email addresses, addon domains, and sub-domain.
You have to recreate all of it with a control panel. So the limited website transfer is the primary cone of its services. So, if you are not happy with this con of WebHostingPad, then you can consider some other web hosting companies that offer free website migration, without any limitation. For instance, you can consider, Interserver, Bluehost, Glowhost and Dreamhost. With all these option, you can have free website migration feature when needed.
Very Restrictive Backup Option
Another con worth mentioning is that it gives a restricted backup option. According to its claim, it offer free backup to all customers. It sounds like an amazing deal. But I found something fishy in their terms of service. In terms of services, they mentioned that Sole discretion would take weekly backups of all their user's accounts. But it will include 3GB of website files, and there will be no backup of email addresses, accounts, and databases.  Moreover, accounts over 3GB will only be backed up in automated backup services.
Furthermore, the manual backup by the cPanel is not available with its services. You have to pay to make it enabled. In short, getting a backup offer is not worth it as there is a strict limit of manual backup also. You have to pay extra for it. For this feature, WebHostingPad, is not the ideal option for many. So you can consider, bluehost, dreamhost or Interserver, according to your budget
WebHostingPad Pricing Review
Webhostingpad pricing is affordable as we already mentioned above. But now, we will get into more details about its pricing overview. In all those years, I explored so many hosting companies and found it one of the most reliable and affordable hosting providers in the hosting industry. But how can they afford cheap hosting while providing good services?
Let me tell you, WebHostingPad does this in two basic ways. Firstly, It doesn't offer outrageous commissions to its affiliates. Secondly, it save money from the users by giving clients basic shared hosting plans like a la carte type option.
Also, we noticed that many expensive web hosting companies provide additional features to make them look expensive and great.
About 80% of users don't use these additional features. Furthermore, these additional features are also useless for all those clients who have small websites.
So WebHostingPad does not offer these additional features and saves the cost. It provide features that are useful for it users and customers.
For additional features, users can pay if they need the service. For this reason, it is very cost-effective and more efficient than other competitors in the market. 
Click here to see price
WebHostingpad Shared Hosting Review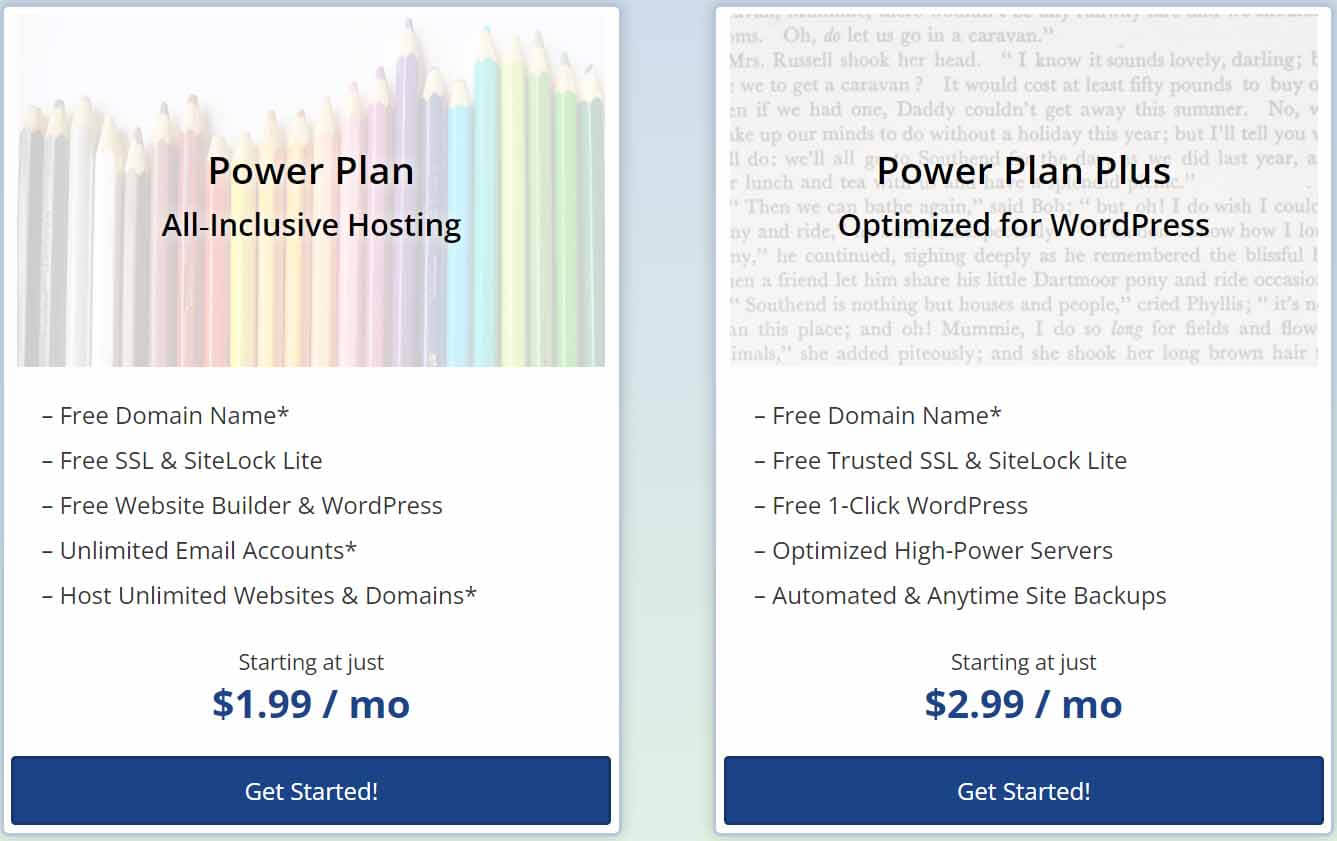 WebHostingpad shared web hosting comes under two basic plans: power plan and power plan plus. Let's see what they offer in detail.
Power plan: You can get a power plan option at $1.99 per month. This plan will offer level 1 technical support and all the related features. It includes unlimited disk space,  unmetered bandwidth, and a see panel feature.

WP BASIC: Power plan plus costs about $2.99 per month. It has great speed, server power, an anti-spam filter, and SSH access.  moreover, it comes with unlimited disk space unlimited bandwidth five sites, and a C panel feature.
WP PRO: The WP Pro plan starts at $3.99 and comes with unlimited disk space and unmetered bandwidth, 10 sites, and a C panel feature.
WP PREMIUM: It comes at a price of $5.99 with unlimited disk space,  unmetered bandwidth,  25 sites, and a C panel feature.
POWER PLAN PLUS: The power plant price is $5.99 at the beginning and $7.99 after 12 months.  It comes with unlimited bandwidth, unlimited disk space, an unlimited number of sites, and C panel features.
Here one thing you need to note is that the payment will be done annually.
Click here to see price
WebHostingPad WordPress Hosting Review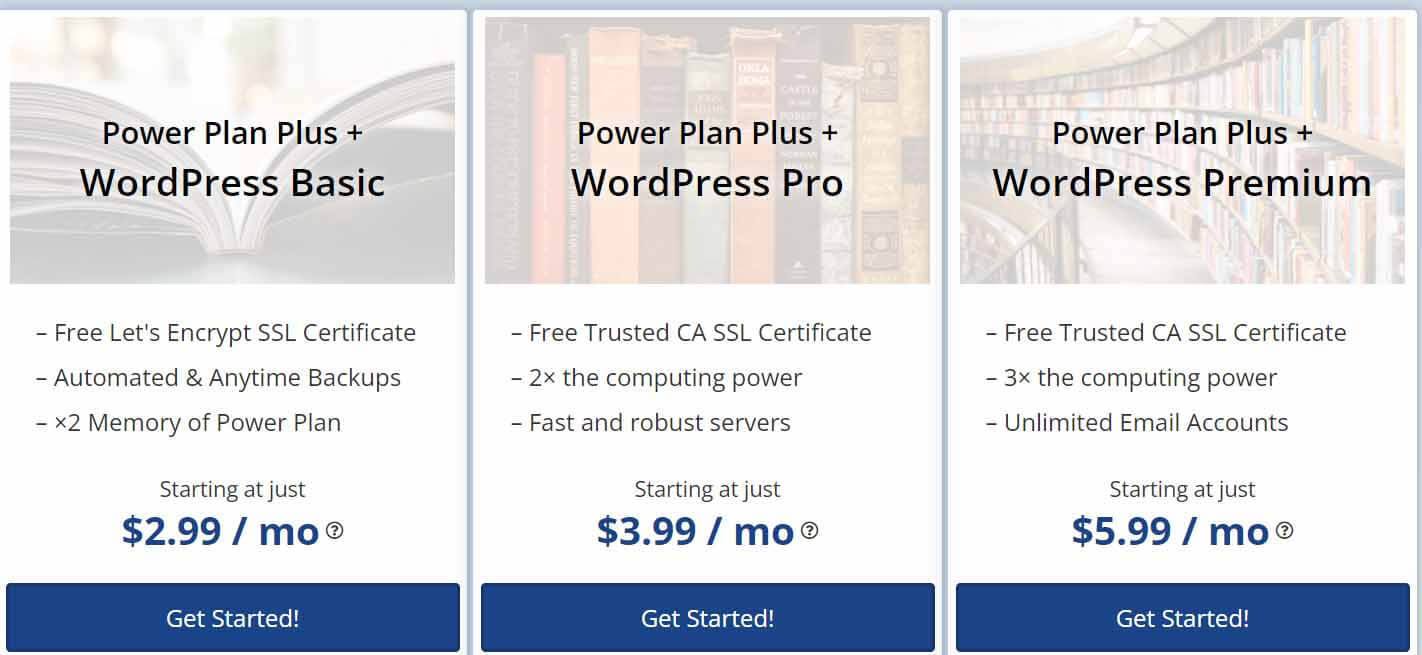 In WebHostingPad managed WordPress hosting, three plans range from $2.99 to $5.99 per month. WordPress hosting plans offer standard features and great professional support. The features include free Analytics and professional emails. WordPress hosting will also work on an annual basis. 
WordPress hosting plans are great for small bloggers and site owners. WebHostingPad team developers will provide great professional sports and tariff plans to introduce you to new technologies. So overall, all this will enhance and facilitate site maintenance. Furthermore, each plan includes excellent performance and security certificates. You can choose the one you would find best to start. 
click here to see price
WebHostingPad VPS
Hosting
Review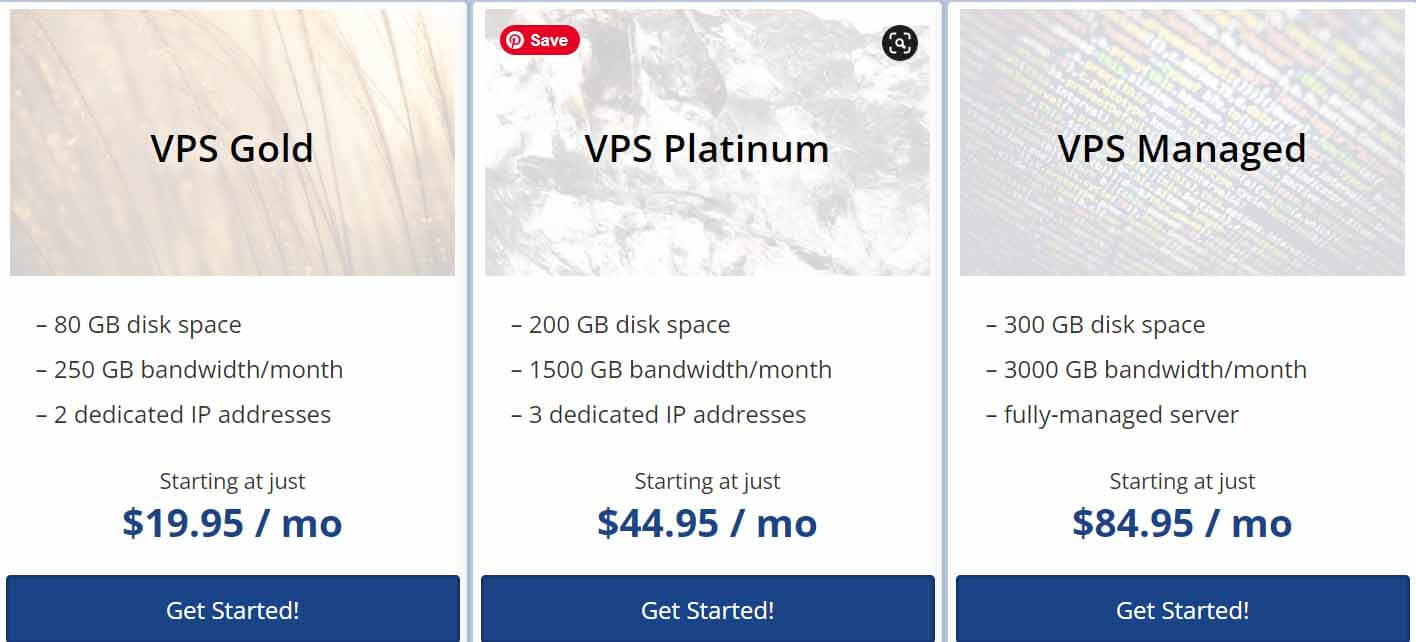 The third type of pricing plan is WebHostingPad VPS hosting plan. VPS hosting plans give users complete control of their website. It is more expensive land than other standard options. However, it is worth the money with great features. VPS hosting offers 6 different plans;
Beginner:  The beginner plan starts at $29.95.  It comes with 20 GB disk space,  1GB RAM,  100 GB bandwidth, and one dedicated  IPS with a cPanel option.
Pro: The pro plan starts at $34.95, with 80 GB disk space,  250 GB bandwidth, 2 dedicated IPS and cPanel, and WHM.
Premium: The premium plan cost is $49.95.  It has  160 GB disk space, 4GB ram, 1TB bandwidth,  3 dedicated IPS and cPanel, and WHM.
Super: The super plan starts at $59.99.  It has 200 GB disc space, 4GB Ram,  1.5 TB bandwidth,  three dedicated IPS and has cPanel and WHM.
Ultra: The ultra plan starts at $79.99. It comes with 250 GB disk space,  6GB Ram,  2TB bandwidth, 3 dedicated IPS, and cPanel and WHM.
Managed: The managed plan prices $99.99.  It comes with 300 GB disk space,  8GB RAM,  3GB bandwidth, and cPanel and WHM.
Here is the end of our today article WebHostingPad review. From the above information, you can know that it is great for beginners. It is easy to use, cheap and reliable. You can get all the features you will need to run your site with great functions at a very affordable price. Its starting plans are great for new users and beginners, and once you get familiar, you can move on to its VPS hosting plans.
Get a Professional WordPress Website Made With the Divi Theme for Just $49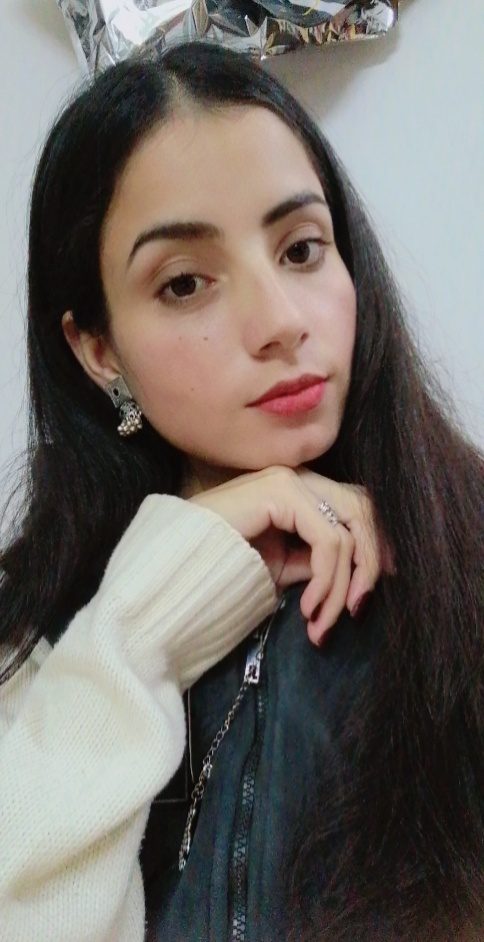 Written by Ikra
I like to put a lot of my emotions, experiences, and opinions into what I write.