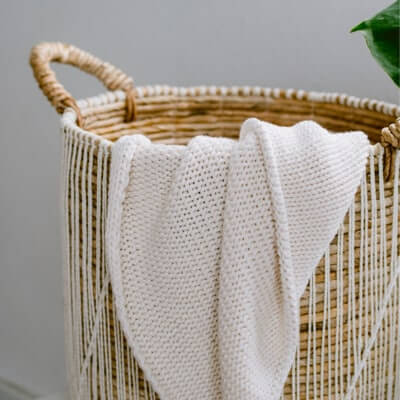 DreamHost Hosting Review: Quick Summary
Dreamhost is one of the popular names in the web hosting industry. They are preferred for their great uptime, high security, and affordable price. Their downsides are you may have to pay an extra fee for extra features and their startup plans have no free email accounts included. We recommend you check their "shared unlimited plan" which comes at 3.95$ per month. With it, you can get unlimited emails, fast SSD storage, free WordPress migration, free domain, unlimited websites, and many more.
Shared Website Hosting plan
1 website

Free Domain

Unlimited Traffic

Wordpress Pre-installed

Free SSL Certificate
1GB Ram

30 GB SSD Storage

Unlimited Traffic

Unlimited Website

Free SSL Certificate
IntelXeon 4 core 8 Thread

4GB RAM

1TB HDD

RAID 1STORAGE

DDOS Protection
For 100K Monthly Visitors

Unlimited Emails

Unmetered Bandwidth

1 click Staging

On demand Daily Backups
DreamHost Hosting Review: What to expect?
Today in DreamHost hosting review I will try to provide you with all information about this reliable hosting service. So let's begin. Established in 1996, DreamHost is one of the oldest web hosting services providers to date. Hosting over 1.5 million sites with 500,000 customers and 950,000 WordPress installations—I believe DreamHost is one of the best web hosting for website owners.
With comprehensive product offerings that aren't just restricted to hosting plans, DreamHost can help you incorporate domain names, site builders, and email hosting into your website efficiently and affordably. It's web hosting with an objective and will make sure your website is swift, secure, and up to date for your visitors.
Before going further with the DreamHost hosting review, let me inform you about the flash sale going for the hosting plans of the DreamHost. If you are planning to purchase a hosting from DreamHost then click that button to apply the discounted price. This offer will last till 15 july, 2022
DreamHost Hosting Review: In Comparison with Best Web Hosting Services
I examined dozens of other web hosting services and narrowed it down to the top eight choices. I examined each option in detailed DreamHost review to see who it's best for, what options there are to pick from, and how to decide the right one. 
Compared to other web hosting services, DreamHost is a better well-rounded, and all-round option, with a comprehensive range of website hosting products for various needs.
Moreover, DreamHost is my top pick for a fast and responsive website because of its commitment to excel and adapt to new trends. Not only that, but DreamHost also has an infatuation for privacy and safety and is employee-owned, so they have a firm focus on its users and their personal needs.
I examined dozens of other web hosting services and narrowed it down to the top eight choices. I examined each option in detailed DreamHost review to see who it's best for, what options there are to pick from, and how to decide the right one. 
Who is DreamHost hosting Best For?
With its lower price and higher quality, DreamHost is an outstanding choice for most website owners. This may seem general, but hear me out. Also, it is the most complete web hosting service for both small and big businesses functioning on different-sized projects. This is because it has a sufficiently high-performance speed, customer support, and steadfast uptime for most site owners.
Whether you're in the blogging or website budding niche, DreamHost will offer strong and reliable hosting support at a reasonable price. Because it supports high-level technology and SSDs, it makes it easy for users to customize their control panel with ease. From newbies to tech-savvy users, it knows that your site is your future, making it the best for most site owners who are looking for additional support and elevated performance.
DreamHost hosting Review: The Good And The Bad
Even the best web hosting services have drawbacks, and it's important to consider the pros and cons of a product before buying to make sure every element contributes to your choice and the success of your website. Here is a list of the pros and cons of DreamHost.
Affordable:
Our DreamHost review got to know that, DreamHost is one of the most inexpensive web hosting services on the market, which we will discuss later on. To make it quick and simple, DreamHost offers a nice combination of pricing plans you can customize to pay for in both monthly and annual installments.
Monthly payments begin from $4.95, whereas annual prices begin from $3.95 per month, which means you save more by paying yearly. This is uniqueness for web hosting services, as many of its competitors appear to charge more for annual payment choices.
Automated Integration:
DreamHost offers automated integration and one-click installation for WordPress, MediaWiki, and Joomla.
This is the main advantage for most users because it gives them the opportunity to choose a different website and migration without hustle. It's even easier for users who already use CMS options because DreamHost will install it for you with just one click.
The most famous CMS option that DreamHost supports is WordPress. You will have the easiest time incorporating this into your hosting provider. DreamHost also lets you choose any WordPress theme or plugin for your site. Basically, you will have full control of your website's look, while DreamHost does all the essentials behind the scenes.
Extensive Customer Support:
Another powerful feature of DreamHost is its extensive customer support. There are three prominent ways to reach them for free support i.e through your control panel, including live chat and email support.
Live chat functions seven days a week from 5:30 am-9:30 pm PST, while the DreamHost support unit aims to respond to all emails within 24 hours. Yet, if you need additional guidance for technical problems, DreamHost offers a callback service for an extra fee.
Because callbacks aren't contained in your hosting package by default, you will have to include them. You can add three callbacks per month for a little monthly fee or a one-time callback feature for a fee.
Not only does DreamHost deliver those support services, but they also have dedicated pages for learning base questions, tech support, system status, and discussion forums.
High-Quality Performance & Speed:
DreamHost offers excellent performance and speed that will forever transform your website's quality.
For example, DreamHost specifically prepares products to be compatible with WordPress for optimal execution. This guarantees seamless and smooth integration between DreamHost and your WordPress site, making it run at top speed
Another fantastic performance feature involves the use of SSDs. With DreamHost SSDs, your overall site, data, and caching are 200 percent quicker than old HDDs. With extremely fast speed and a loading time of 2.35 seconds, your visitors can scroll your site without lag and won't get stuck up in excessive wait times.
DreamHost also assures 100% reliable uptime, so your website will consistently be online and functioning to its full potential. With emergency generators, continuous monitoring, consistent cooling, and data center locations, your site will never perform as well as it does with DreamHost.
Domain Names:
With the purchase of a yearly plan (or a longer one), you get a free domain name for your website. This makes it convenient to do it all in one location. Yet, do note that the free domain is only for one year. Each year after that, a .com domain will cost around $10 a year.
You can pick from the most popular domain names out there: .com, .shop, .org, .net., .blog, .info, and more.
Ease Of Use:
Ease of use was the first thing i immedietly observe during DreamHost review. The dashboard of DreamHost is loved by many. It is stylish, clean, and the design is user-friendly.
Here is where you access all the things you need for your hosting. Unlike numerous other managed WordPress hosting, DreamHost does not use conventional cPanel. Instead, they created a custom control panel for all things connected with your account.
Additional fees for advanced features:
If you're looking for a more extensive web hosting service that offers cutting-edge features and tools to transform your site, unfortunately, DreamHost lacks a little in this part.
In the start, it's possible to make your website for next to nothing—but there are some further costs involved for those looking for extensive support. For example, DreamHost offers products beyond web hosting like website builders, design services, G Suite, and marketing tools.
Yet, they all cost extra and can become quite expensive, as they aren't included in your hosting plans. Moreover, if you do want further support all from one platform for the added comfort, you're looking at spending an extra $2.95 per month for website development up to $1,499 for design services.
Even though a few of the features are fairly inexpensive for monthly payments, if you desire more professional services, it's something you would like to re-consider and plan for in your budget.
Few Server Locations:
The only locations where DreamHost has data hubs are Virginia and Oregon. This pales in consideration to DreamHost competitors such as GlowHost and WP Engine. DreamHost does not have servers beyond the United States.
Email Account Not Part of Starter Plan:
For the Shared Starter plan, you have to pay for email accounts separately. While they are reasonable (as low as $1.67/month), it is not good that you have to pay an extra fee for something that is already included with most of the other hosting service plans.
DreamHost hosting Pricing Overview:
A major benefit that we found during DreamHost review, when choosing DreamHost as your web hosting provider is the cost. It is one of the most affordable hostings on the market when you consider it up against the high-quality services it provides to its customers. DreamHost offers three main hosting plans you can pay yearly for a discount.
Moreover, all of these three plans, Shared, DreamPress, and VPS, have further options within the plan.
For instance, Shared Starter and Shared Unlimited, DreamPress, DreamPress plus, and DreamPress Pro. And then the VPS plan is split down into amounts of storage, from 30 GB SSD storage in VPS Basic to 240 DB SSD storage in VPS Enterprise. There are two more VPS plan options between those.
Shared Plan 
Let's start with the Shared plan. The Shared Starter option is excellent for beginners who have one new site and aren't certain where to begin. It offers the basic tools your site will need for hosting, like one WordPress website, a free domain, and endless bandwidth. 
Furthermore, for $3.95 per month paid yearly, users also get a value for money with the WP website builder and free automatic WordPress integrations. These usually start at $2.59-$9.95 per month, so having both included in the plan for free is a huge value to your business.
Shared Unlimited Plan
Also, DreamHost offers a Shared Unlimited plan, which includes everything in the Shared Starter plan with unlimited emailing, and websites for $9.95 per month paid yearly. This would be a useful plan for users who have multiple websites and need different email accounts. 
DreamPress Plan 
The next major DreamHost pricing plan is DreamPress. You save 15 percent by paying yearly at $16.95 per month. This plan includes all things that a Shared Unlimited plan has and also includes on-demand backups, one-click staging, and, jetpack free pre-installation.
Moreover, this plan is more suitable for users who already have a WordPress website as it's specifically created to co-exist with this builder smoothly.
Furthermore, there are two more DreamPress choices which include:
DreamPress Plus: $24.95 per month with double the SSD storage, unlimited CDN, and jetpack professional.
DreamPress Pro: $71.95 per month with 120GB SSD storage, one staging website, and 1M+ monthly visitors
These pricing plans are more appropriate for high-demanding WordPress websites that need exhaustive tools.
WordPress hosting on DreamHost will totally transform your website with robust features, 24/7 support, and add-ons. They do this by operating closely with WordPress.org themselves, so you will consistently get the most latest version and steady updates to make sure your website is operating and safe.
Additionally, the easiest part about picking WordPress hosting is the quick setup and installation process. If you choose a plan that supports multiple sites, the one-click installer will do all things for you—offering smooth integration.
Above all, WordPress hosting begins from $2.59 per month for one website when you buy for 36-month.
By picking WordPress hosting, your website will get an advantage of some key features, including:
Free privacy protection
Free SSL certificate
Automatic backups
Free domain with yearly plans
Free email hosting
Advanced and easy-to-use control panel
Moreover, ordPress hosting is an ideal choice for those who have a WordPress website. Also. for those who want effortless migration and integration into web hosting.
The Shared Hosting plan is the most inexpensive way to host your site with DreamHost.
This package starts at $2.59 per month for hosting one site if you choose for a three-year. Otherwise, you've to pay $3.95/month billed yearly or $4.95 billed monthly.
Within the shared options, there are the Starter and the Unlimited plans. The Starter is great for those who are new to websites.
With this plan, you get:
One website
Free domain
Free SSL certificate
Endless traffic
Pre-installed WordPress
WP Website Builder
Free automatic WordPress migrations
Fast SSD storage
Email for as little as $1.67/month
With the Unlimited option, you get:
Unlimited websites
Free domain
Free SSL certificate
Unlimited traffic
Pre-installed WordPress
WP Website Builder
Free automated WordPress migrations
Fast SSD storage
Unlimited email at your domain
These are both fantastic places to begin, but if you start reaching more than 200,000 visitors a month, you will need to upgrade your plan.
Virtual Private Server (VPS) hosting is another typical web hosting choice that DreamHost manages and monitors very nicely. With performance and safety updates, your site will be safest with the vast variety of tools and elements of VPS at DreamHost. 
A strong feature DreamHost offers with VPS hosting is individual resources that only your site can use. This means dedicated resources will allow your site to create low latency and increased performance.
With an instinctive control panel, VPS hosting has never been more comfortable to manage. DreamHost even allows you to customize this control panel to your personal preferences. You also have the choice to upgrade your RAM and storage within 10 seconds, giving you that extra comfort when your website grows.
The DreamHost VPS plans propose basic and advanced features for various goals, including:
Basic features: 
20 times faster SSDs that range between 30GB and 240GB
Scalable 1GB RAM
Reseller and sub-accounts for client
Limitless MySQL databases
Advanced features: 
Automated software updates
Password protection
Unique IPv4 and IPv6
Access to raw file logs
These features will perform well for users looking for a more exhaustive hosting service on a personal server.
VPS hosting offers four distinct pricing plans, including:
VPS Basic: starting at $10/month and 1GB RAM with 30 GB SSD storage
VPS Business: starting at $20/month and 2GB RAM with 60 GB SSD storage
VPS Professional: starting at $40/month and 4GB RAM with 120 GB SSD storage
VPS Enterprise: starting at $80/month and 8GB RAM with 240 GB SSD storage
DreamHost assures that there is a pricing plan for every website owner looking for VPS hosting.
If you are a big enterprise or get lots of traffic to your website, you may like to consider getting a dedicated server. This implies that you have a server all of yourself that won't run the risk of getting obstructed by others. DreamHost can totally manage this server for you, but it is the most costly. 
In the dedicated hosting category, there are two options with DreamHost.
The Standard plan includes 4GB of RAM with 1TB of storage. This plan will cost you $149  per month when billed yearly and $169 per month when billed monthly.
The Enhanced plan has 16 GB of RAM with 2 TB of storage. The price of this plan is $279 per month billed yearly or $299 per month billed monthly.
Additionally, there are various levels of both the Standard and Enterprise plans that give different amounts of storage and RAM.
Lastly, the DreamHost review revealed that, DreamHost offers an amazing service known as cloud hosting with OpenStack. Cloud hosting, also called DreamCompute, is a product that provides easy cloud servers for cutting-edge network configurations.
Moreover, chosting is an outstanding choice for users who are looking for hosting a website using software of their preference, for gaming purposes, are operating their own server, or are running web-scale applications.
Additionally, like the other two products, DreamHost always makes sure performance and speed are the highest priority for all servers. Cloud hosting SSH is prepared in 30 seconds because of accelerated SSD disks and next-gen processors.
Cloud hosting presents a few useful features, like:
Storage application integration
Migrate works into your private cloud
Backup WordPress sites
Run any application like Ruby and Python
Moreover, DreamCompute has three really flexible pricing plans, which include:
512MB RAM Server: $4.50/month ($0.0075 per hour)
2GB RAM Server: $12/month ($0.02 per hour)
8GB RAM Server: $48/month ($0.08 per hour)
Furthermore, DreamHost only charges users up to 600 hours with the cloud hosting plans, in any given month. All plans have free bandwidth and 100GB of block storage.
DreamHost Domain Names review
DreamHost makes things more easier by letting you buy your domain through its website. Simply search for the domain you're interested in, and if it's available, it can be yours. That also includes free SSL.
DreamHost Website Builder
If the idea of creating your own website makes you feel all sorts of anxiety, you may like to consider shifting to DreamHost's Website Builder.  This product makes creating a website far less intense and much more simple.
The WP Website builder has themes to choose from and also drag-and-drop features that make things as easy.
That was all for DreamHost hosting review today. Overall, DreamHost is an amazing web hosting service choice for most website owners looking for increased performance and quick adaption at an affordable price.
With outstanding pricing packages and product offerings like WordPress hosting, cloud hosting, and VPS hosting, there's a choice for everyone with different preferences.
The pros certainly outweigh the cons of DreamHost, and I think it's worth looking into for website development and growth.
Get a professional WordPress website made with the Divi theme for just $49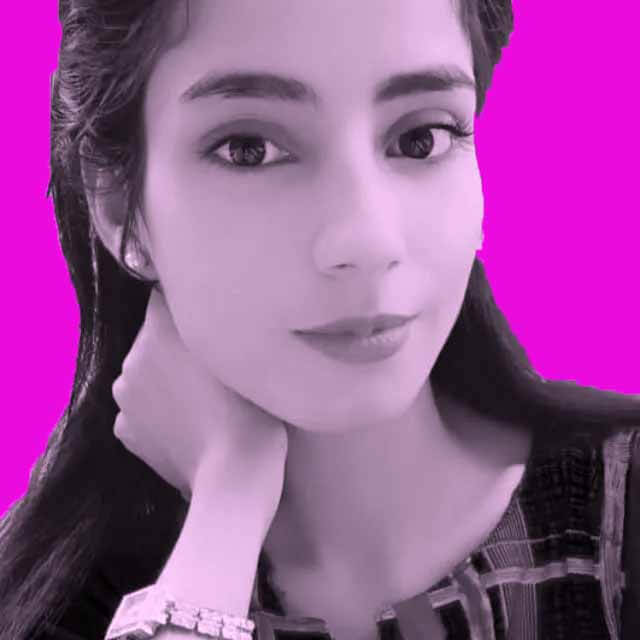 Written by Ikra
I like to put a lot of my emotions, experiences, and opinions into what I write.