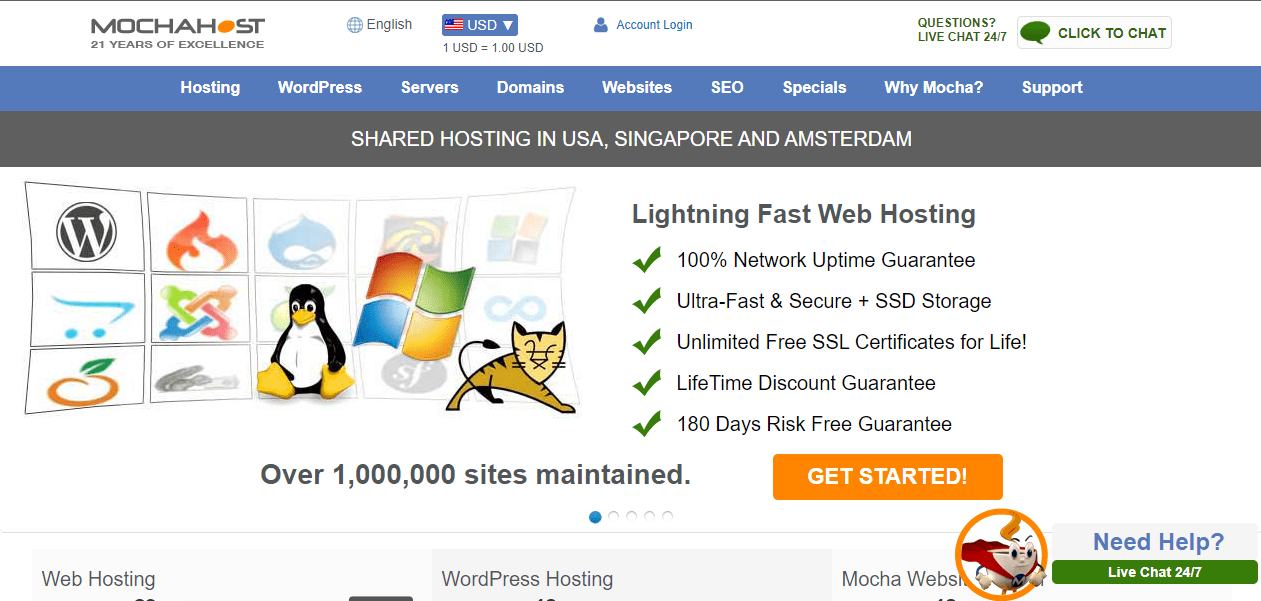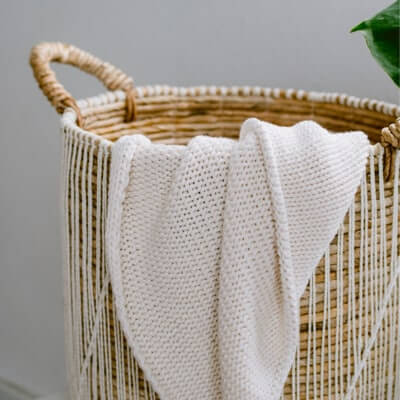 Quick Summary of MochaHost Review
MochaHost offers a variety of features and tools to help customers create and manage their websites. Their WordPress Starter package will cost you less than $3.18 per month. MochaHost provides 24/7 customer support via live chat, email and phone. They have a team of knowledgeable and friendly customer service representatives who are always available to help with any issues or questions. The only con we observe is that the MochaHost is not very begginer friendly as other providers like Hostinger. If you are interested to know more about their services, keep reading the Mochahost review.
WP Starter
Unlimited WP Sites

Normal Server Power

Cloud Technology

1 CPU core

1 GB RAM Guaranteed
Ristretto4
1 GB RAM Burstable

1 CPU Core

1.2 GHz Total CPU Power

40 GB Disk Space

SSH / Root Access
WP Advanced
Unlimited WP Sites

Turbo Server Power

Cloud Technology

2 CPU cores

4 GB RAM Guaranteed
WP Professional
Unlimited WP Sites

Mega Server Power

Cloud Technology

3 CPU cores

5 GB RAM Guaranteed
MochaHost is a web hosting company that has been in business since 2002. They provide a variety of web hosting solutions, including shared hosting, reseller hosting, VPS hosting, and dedicated servers. It is one of the leading web hosting service providers and has been providing quality products and services to its customers for a long time. Moreover, it offers many web hosting options to help customers find better solutions for their needs. Let's take a look at the detailed Mochahost review.
MochaHost started its activities in 2002 and has established itself as a successful host. But how did it all start? Well, that's a story as old as the world. At one time, the founders realized a sharp shortage of quality hosts and decided to start their own company.
Today, while focusing only on US web hosting, it has grown significantly. It has multiple data centers in Chicago, where all websites are hosted. Little is known about the founders and internal affairs of the company. It is not uncommon, as some hosts prefer the service to speak for itself. 
MochaHost falls into this category. It boasts a robust cloud infrastructure and offers dozens of different plans and additional solutions. And if that's not enough to turn your head, wait for the list of features to appear!
But does this tie the quality of service together, or is the owner just piling up tools without meaning? I wrote a full MochaHost review to answer this question.
Mochahost Review: In Comparison with the Best Web Hosting Services
MochaHost offers a variety of web hosting solutions to meet the needs of its customers. Their shared hosting plans are for small businesses and individuals who need an affordable and reliable way to host their websites. MochaHost also offers reseller hosting, dedicated servers and VPS hosting for those who need more features and control over their website.
MochaHost is a leading web hosting service provider with a long history of providing quality hosting services to its customers.
MochaHost differs from other hosting providers in that it offers a wide range of hosting solutions designed to meet the specific needs of its customers. Their shared hosting plans are perfect for small businesses and individuals who need an affordable and reliable way to host their websites. It also offers reseller hosting, VPS hosting and dedicated servers for those who need more features and control over their website.
Mochahost Review: The Good And The Bad
Let's take a closer look at Mochahost advantages and disadvantages. This section will help you know more about their services and make the final decision
Mochahost Pros
We found following pros while Mochahost review. 
100% Uptime Guarantee
Uptime is an important indicator of website success. If your server availability is perfect, you won't even notice it. However, if the server goes down, customers will not be able to see your content and will be directed to the next website. Too much downtime is like no website at all. You only pay the price for the vague pleasure of not having it.
Many MochaHost reviews praise its incredible uptime guarantee. I tested it myself. 
MochaHost will surprise you instantly with a 100% uptime guarantee. It is the second provider I know of, and the other is DreamHost. According to the SLA, you can only request a partial refund if your uptime drops below 99.9%. It is a fairly standard thing, so MochaHost doesn't offer anything special.
Reliable Cloud Infrastructure

MochaHost offers perfect uptime, all thanks to its advanced settings. First, the hardware is excellent. Each server has a 2.40GHz Xeon processor, 256 DDR4 RAM, RAID-10 SAN SSD storage, and 1Gbps uplinks. System components are 100% redundant, and some data center equipment has N+2 redundancy.
Providers virtualize their physical server infrastructure and deploy cloud platforms. Data is stored on multiple physical systems to protect users from hardware failures. It also adds automatic failover. It means that if one VM goes down, the other VMs automatically take over, minimizing downtime.
Instant updates with no downtime. You can quickly transfer data between machines or increase the resources of an existing server.
cPanel Integration
Mochahost provides a powerful and fully integrated Cpanel to manage servers and view domains, databases, mai modules, MochaHost security, web applications files, and settings.
Load Protection Server
With Mocha's load protection service, technical staff monitors all shared servers 24 hours a day, 7 days a week. Any website that overloads the platform will offer the provider to contact them and repair or upgrade their plans. If someone else's site goes down, it won't hurt performance.
SQL Connections
Mochahost provides a reliable platform with SQL Connections, allowing several users to log in simultaneously. These connections also support Windows and SQL Server authentication.
Free SSL Certificate
 SSL certificates are becoming increasingly crucial to web admins today. Most hosts of this size offer one free SSL certificate, but only a few offer unlimited certificates. It will help your visitors trust your privacy. Moreover, it will improve your ranking on Google and the overall safety of your site.
Easy Website Builder
It uses the previously mentioned WYSIWYG software as a visual editor. It helps to build a website from scratch without the owner's effective programming skills.
Unlimited Bandwidth and Disk Space
Mochahost offers unlimited bandwidth and storage on all their hosting plans, but this is not unique. It will help prevent users from seeing "bandwidth limited" error messages and better handle traffic.
Free Domain for Life
To run a website, you need a domain name. These can be costly, but they are necessary. It is why many hosting providers offer free domain registration after registration. This is an incentive to participate in hosting and makes it easier to manage your first payment.
MochaHost is ahead of others. They offer lifetime domain registration on Business and Mocha plans. It is a massive help as it can save you $10-$15 each year. The
WHOIS privacy fee is $6.99 per year. Many domain registrars offer this for free, so be aware of this. However, it is not required, but it will help avoid spammers. There is another lifetime registration condition not mentioned in most MochaHost reviews.
You cannot register a domain and simultaneously receive a lifetime discount. You can choose a 3-year plan and get a permanent discount, or you can pay annually and get a free domain. In both cases, you get extra value, but you can't take advantage of both. It is a minor detail of the ToS, but it is essential when deciding whether to purchase its service.
Tight Security
MochaHost hosting plans include free monitoring for spam malware and other malicious activity. You get notifications about suspicious events in your account related to more common threats, but these notifications also appear in popular applications like WordPress, Joomla, etc.
Easy to Use Interface
The MochaHost user interface depends on the plan you choose for your business. Comes with WYSIWYG software to help you design your website. It is an acronym for What You See Is What You Get, which is quite apt given that no coding skills are required to build a website. It is a visual editor, so your site is created right before your eyes, and no special programming knowledge is needed.
Users also get access to over 450 free tools, along with a one-click installer that's well worth the investment as it doesn't come for free on the cheapest plans.
180-day Money Back Guarantee
There is no doubt that MochaHost offers a variety of custom hosting options, and their special 180-day money-back guarantee sets the company apart from the competition. The wide range of apps available (especially for Linux plans) is impressive, and the lifetime discount is a nice touch for those who want to plan for longer terms.
Free Migration
Migration can be an obstacle when looking for new services. The more complex your project, the more likely you will have to troubleshoot issues to migrate correctly. It is not a big deal for experienced server administrators. However, most users don't want to deal with databases and configuration files if it helps. 
To make your transfer as quickly as possible, MochaHost offers a free website migration service. One tricky aspect is that your initial hosting plan needs to be on the same control panel that it uses, i.e. cPanel. This service is not available for Windows users, which is far from good.
MochaHost is in this position as it is often difficult to transfer accounts from different panels. Few hosts offer migration from other solutions at no additional cost. If you're using a different control panel and want to switch hosts, you might want to look at the KnownHost review, as the provider offers migrations between the three default panels. However, MochaHost support recommends migrating your cPanel account.
Mochahost Cons
We found following cons while Mochahost review.

 
Confusing for Beginners:
Other Hosting services of mochahost are more difficult to use than shared hosting plans and managed WordPress plans. Anyone who knows what they do is a web developer, an IT team, or someone who has previously worked with hosting online projects. MochaHost offers both Linux and Windows hosting options. The latter is especially attractive to ASP.NET developers looking for an affordable Windows hosting solution. However, it's worth noting that the shared Windows hosting option costs an extra $1 per month.
Mochahost Review Pricing Overview:
MochaHost offers both Linux and Windows hosting options, and the latter is especially attractive to ASP.NET developers looking for an affordable Windows hosting solution. However, it's worth noting that the shared Windows hosting option costs an extra $1 per month.
Mochahost offers several hosting plans, including:
Let's take a closer look at all these hosting plans:
Click here to see price
Mochahost WordPress Hosting
Review
WordPress is one of the most versatile and powerful CMSs in one of the largest online communities. You can run WordPress on any LAMP installation. MochaHost WordPress hosting gives you a better experience if you are a WordPress lover. Softaculous silent install addon lets you install WordPress with one click.
MochaHost may not be the best WordPress hosting provider, but their plans are well-optimized and provide all the features you need. It has three WordPress plans: WP Starter, WP Premium, and WP Advanced. You can get the standard cPanel for WordPress optimization plans. You will get automatic updates, but only for the main program, not for themes or plugins. The system supports essential program modifications to ensure that you do not miss important updates and do not compromise your site's security.
click here to see price
Mochahost JAVA Tomcast Hosting Review
Since WordPress, VPS, and dedicated servers are much more common, MochaHost is the only hosting company offering Java and Tomcat hosting. It is uncommon and not intended for novice bloggers. Still, it may be interesting for bloggers interested in learning advanced programming skills or using Java-based CMS/blogging platforms such as JBake, OpenCMS, or Apache Roller. There are two types of Tomcat-based Java hosting available on Mochahost: Private JVM and Java VPS.
Click here to see price
Mochahost Application Hosting Review
Need hosting for WordPress, Magento, Joomla, Drupal, and other similar applications? Mochahost application hosting got you covered.  Two levels are available for business, e-commerce, and high-traffic websites.
MochaHost reseller hosting is perfect for those who want to start their own branded hosting company. There are a total of 9 alternatives to choose from. The entry-level plan includes a shared server account, and the mid-range program consists of a VPS account. Access the cloud environment using the top-level option.
So, in general, do you recommend MochaHost? In principle, yes. It's not for everyone, and I think beginners and those looking for basic hosting should beware.
But if you're not new to web hosting, MochaHost is a real hidden gem. Although most services are significantly cheaper than competing products, price does not affect performance. 
They also have many features and various hosting packages to choose from. And many features will again appeal to advanced users.
Nonetheless, those with limited experience with hosting products can use shared hosting or managed WordPress packages without significant issues. After all, MochaHost is one of the cheapest hosts besides being easy to use. And despite this, it works very well and offers a lot.
Get a Professional WordPress Website Made With the Divi Theme for Just $49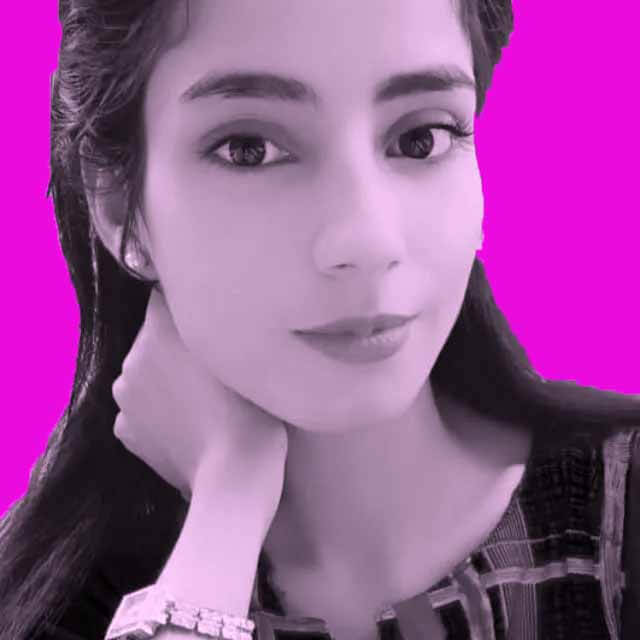 Written by Ikra
I like to put a lot of my emotions, experiences, and opinions into what I write.