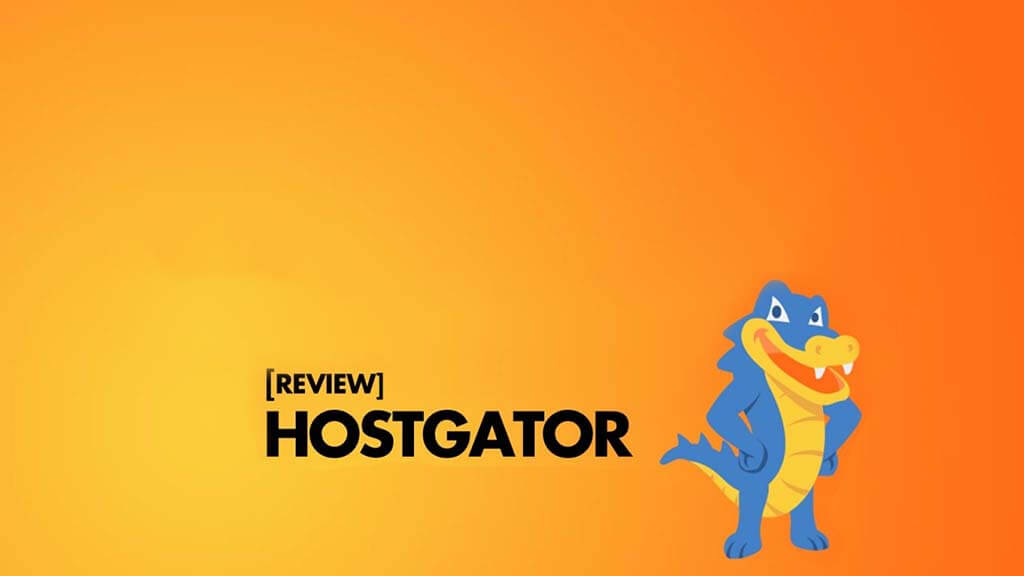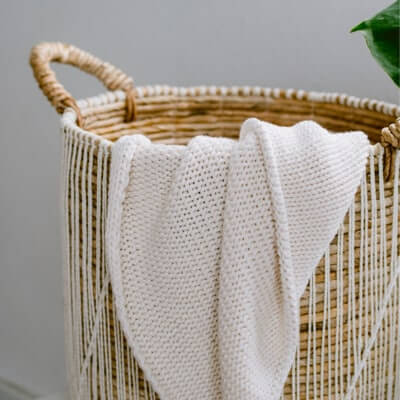 HostGator Review Quick Summary
Overall, we learned that HostGator is a reliable and affordable hosting service. Their customer service is the best. This is why we have included HostGator as one of the best WordPress hosting companies out there. HostGator is one of the best web hosts for beginners and its control panel makes managing your site very easy.
Overall,  HostGator has a lot to like and very little to dislike, if you own a website or are planning to create one, definitely give this hosting company a try. In any case if you did not find it suitable for your website, the 45-day money-back guarantee means you can use it without losing money.
We listed HostGator as one of the most trusted and recognized web hosts for hosting industry users. Moreover, It excels in all the hosting needs including hosting flexibility, uptime, speed, customer support, and shared hosting.
This excellence in various aspects of web hosting, combined with the company's experience, wide range of features, and performance, makes HostGator a smart choice for all website owner. However, there are some drawbacks also that we should consider before making the final decisions. Keep reading  HostGator review to know more about its services. 

It is a Houston-based hosting founded in 2002 by Brent Oxley. HostGator has various pricing plans. It includes, shared hosting, cloud, hosting, dedicated web hosting VPS, and reseller. Moreover, it comes with a website builder as well.
Today, HostGator is headquartered in Texas and employs more than 1,000 people hosting more than 2.5 million websites worldwide.
In 2012, it was sold to Endurance International Group (EIG). It owns some other hosting industry conglomerates such as Hostmonster Bluehost, Site5, and more. You can optionally enable CloudFlare to route your content through 23 additional data centers worldwide.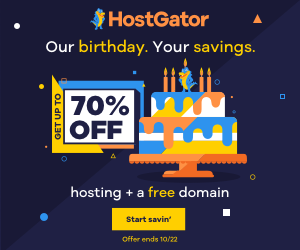 HostGator Hosting Review Compared to Best Web Hosting Services
HostGator offers various hosting options and features, from unlimited storage via WordPress and shared sites to SEO tools and logo optimization. Many starting prices are attractive to new customers, but prices are likely to rise after one year of service.
HostGator offers many additional features, including a 1-year free domain, one-click WordPress migration, unlimited storage, one-click app install, and more.
Some features are limited, but most hosting services are reasonably priced. For example, you can only use one week of backups at a time. Step cloning is also unavailable, which can be frustrating for some people.
Sometimes, customers may find that the service doesn't meet all their needs, such as those needing replication staging or unlimited backups but wanting support for website creation and hosting or unlimited bandwidth. Moreover, all of these features and affordable pricing plans make them a great option to use.
Free SSL Certificate
SSL certificate almost comes with all hosting packages. It make your site more secure because they encrypt communication between the server hosting your site and visitors checking out of your site or entering personal data. A free SSL certificate marks your site in the list of google safe browsing. Furthermore, all the customers will see the "Secure Site" symbol as a padlock in the far left corner of the address bar. It also uses 2048-bit signing, 256-bit client data encryption, and 99.9% browser awareness.
Uptime
HostGator has achieved an industry-standard 99.97% average uptime with over an hour of downtime over the past 6 months during our testing of HostGator review. Another great thing is that the uptime is guaranteed, so if it drops below 99.90%, you can get credit for a month on your account.
This warranty does not cover scheduled maintenance or unpredictable hacking. However, you must request credit and contact them by submitting a support request to the appropriate billing department in only 30 days.
Free Site Migration
Hostgator helps new customers migrate one website to the service. This free migration is helpful when moving from another host to here. Some hosts offer free migrations, but this is not a universal standard. Hosting companies charge hundreds of dollars for only a single migration, which I have seen many times.
Super User-Friendly UI
The user interfaces of most web hosting services look like they were designed by someone in the 80s who decided to quit their job halfway through. It takes a thousand clicks to find the way, and the problem gets worse if you do not know the layout (due to this reason, we prefer cPanel ). Not only were the vivid colors the only ones with customization with an interface that was genuinely pleasing to the eye, but they made navigating the customer's login page easy! Everything is laid out intuitively, and all important links and buttons are placed in natural, eye-catching positions to make the process as user-friendly as possible.
Fast Server Speeds
HostGator offers fast server speed features even for there basic shared hosting plan. They regularly rank high in hosting performance rankings for beginner web hosts. Of course, website speed greatly depends on whether you follow website speed guidelines or not.
To get the most out of the site, you need a host that provides a high-performance foundation to build.
45-day Money Back Guarantee
The companies offer their customers a standard 30-day money-back guarantee. HostGator gives you a little extra time to evaluate the quality of its service. You will have 45 days to decide if you want to continue it. The extended Money Back Guarantee is a good sign that they are confident in their service. This 45-day warranty covers most hosting products, including shared, reseller, and VPS hosting.
Customer Support
It provides 24/7 customer support via phone and online chat.  HostGator phone support representatives are knowledgeable and  immediately offer detailed instructions on all issues. However, their live chat support is very slow. Furthermore, their tech support is very knowledgeable. Additionally, they also provide a ticket system for customer support. Last but not least, you can also take help from Support forums, video tutorials, and other support tools.
Unlimited Bandwidth and Disk Space
Unlimited bandwidth means you won't be charged as long as you use the disk space and bandwidth that meets your site's needs (applies to personal or small business websites). If you use more bandwidth and disk space than HostGator's usage policy allows, you will get an email asking you to reduce your usage. However, it is usually very rare. 
HostGator Cons
We found following cons while HostGator review.

 
Inconsistent Speed
While HostGator offers relatively fast speeds and stable uptime, there are reports of varying download speeds. Sometimes the site loads very quickly, and there can be lags. It can happen for a variety of reasons. However, some common ones involve other sites using too many site resources on the same shared server. Or the traffic on your site spikes, resulting in slow loading. It could also be due to issues with your site, such as not optimizing the images or website. So, if you want a hosting provider with more consistency of uptime and speed then you can consider other hosting options like Interserver, WP Engine, and DreamHost. 
Read More: Detailed Interserver Review
Expensive Renewal Fees
As we know that almost all of the hosting companies increase their prices on renewal time, and the same is true with HostGator as well. When you sign up for a hosting package for the first time, the rates are very affordable. Also, the longer you sign up for hosting in the first place, the cheaper these rates are overall.
However, this percentage rises over time, typically at the end of the first term. It is called "advertising price." Typically, the advertised low rates apply only for the first term, and when it's time to renew, you'll find that the renewal rates are higher.
If you are looking for a hosting provider that does not have high renewal prices then Bluehost is the best option. 
Read More: Detailed Bluehost Review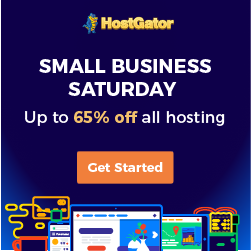 HostGator Pricing Overview:
Speed ​​and reliability are, of course, important when choosing a web host, but the price can be the most critical factor when making the final decision. Our HostGator review try to give you a better understanding about their pros and cons, now its come to price. 
After all, if you're a small business owner looking to start a new startup, your budget may be limited, and you'll still want to find the cheapest plan to deliver consistent performance.
Luckily, Hostgator offers many hosting solutions, and no matter your budget or needs, there is sure to be one that works best for you.
With a WordPress hosting plan, you can use many of the features of WordPress through HostGator. It is the most integrated and fastest way to host your WordPress site. This plan has many great features like free migration. So you can migrate to HostGator for free if you have an already established WordPress site. WordPress Plan pricing starts at $5.95 per month. Its starter plan comes at the price of $5.95/mo. Furthermore, the price for the standard plan is $7.95/mo and $9.95/mo for Business Plan. 
Click here to see price
HostGator VPS Hosting
Virtual Private Server (VPS) hosting is more expensive, but you can pay for it or get more server resources for your site. Fr VPS Pricing starts at $23.95 per month. A VPS is worth considering for small businesses, while for personal/non-eCommerce sites, you don't have to pay extra.
HostGator VPS hosting solutions come with additional cPanel support. cPanel provides a great and simple introduction to those new to VPS hosting and it is best for those who want more than a typical shared plan. Starting with an affordable price and tons of support turns them into intelligent and viable VPS plans. Each plan comes with tons of storage and 2 IPs, and the newly expanded CPU and RAM offerings offer incredible processing power.
Click here to see price
HostGator Dedicated Hosting
Dedicated hosting is the most expensive hosting and is only needed for large eCommerce businesses. But if that sounds like you, the scalability and power that Dedicated Hosting offers are unmatched. Pricing starts at $89.98 per month.
HostGator dedicated hosting plans come with multiple features. It includes the option of Linux, full root access, firewall, DDoS protection, unlimited bandwidth, and Windows operating system. 
click here to see price
HostGator Cloud Hosting
Cloud hosting is better than a shared hosting plan. The reason is it promises better speed, reliability, uptime, and resources. Cloud hosting is considered more secure than shared hosting, and for this reason, it is slightly more expensive. Pricing starts at $4.95 per month. All cloud plans come with a free domain, SSL certificate, built-in caching, and free email account for 1 year.
It also provides excellent performance and less downtime than shared hosting. We found this impression while going through thousand of HostGator online reviews. And you can still get the same ease of use. It is, therefore, one of the cheapest options that do not require advanced technical knowledge if you are looking to host an online store that is gaining popularity.
click here to see price
HostGator Shared Hosting
Shared hosting is the simplest and cheapest option where you share your server and resources with other sites. Pricing starts at $2.75 per month.
click here to see price
HostGator Website Builder
The website builder plan is designed to help you build your online store. These three plans are "Express Start," "Express Site," and "Express Store," with different numbers of emails per month and the number of products you can add to your store. The pricing for the Express Start plan starts at $3.84/mo, and the price for the Express site plan is $5.99/mo. Lastly, the Express Store plan starts at  $9.22/mo.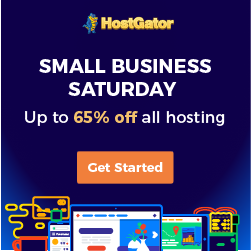 Here is the end of our today's article Hostgator review. It is already trusted by 2 million websites proving that HostGator is one of the most trusted web hosting providers. Whether you're an experienced internet expert or just starting your online career on your first website, you'll find all the tools you need to create a great website without the hassle. If you are looking for affordable and the best web hosting, HostGator is your best choice.
Get a Professional WordPress Website Made With the Divi Theme for Just $49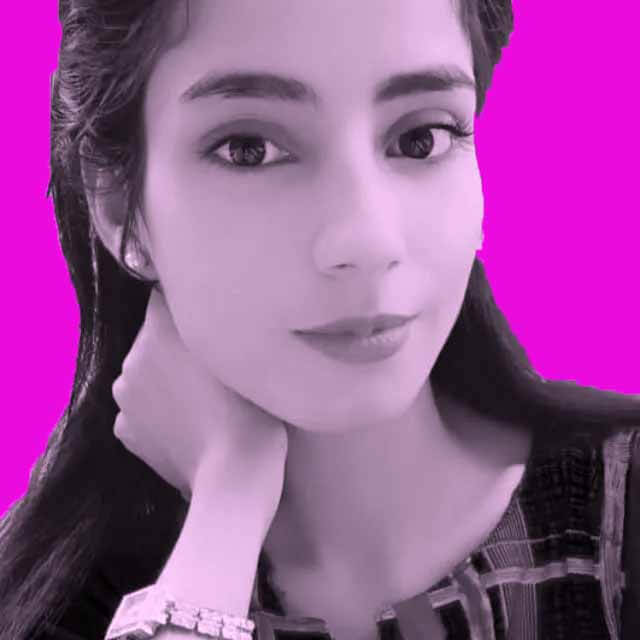 Written by Ikra
I like to put a lot of my emotions, experiences, and opinions into what I write.