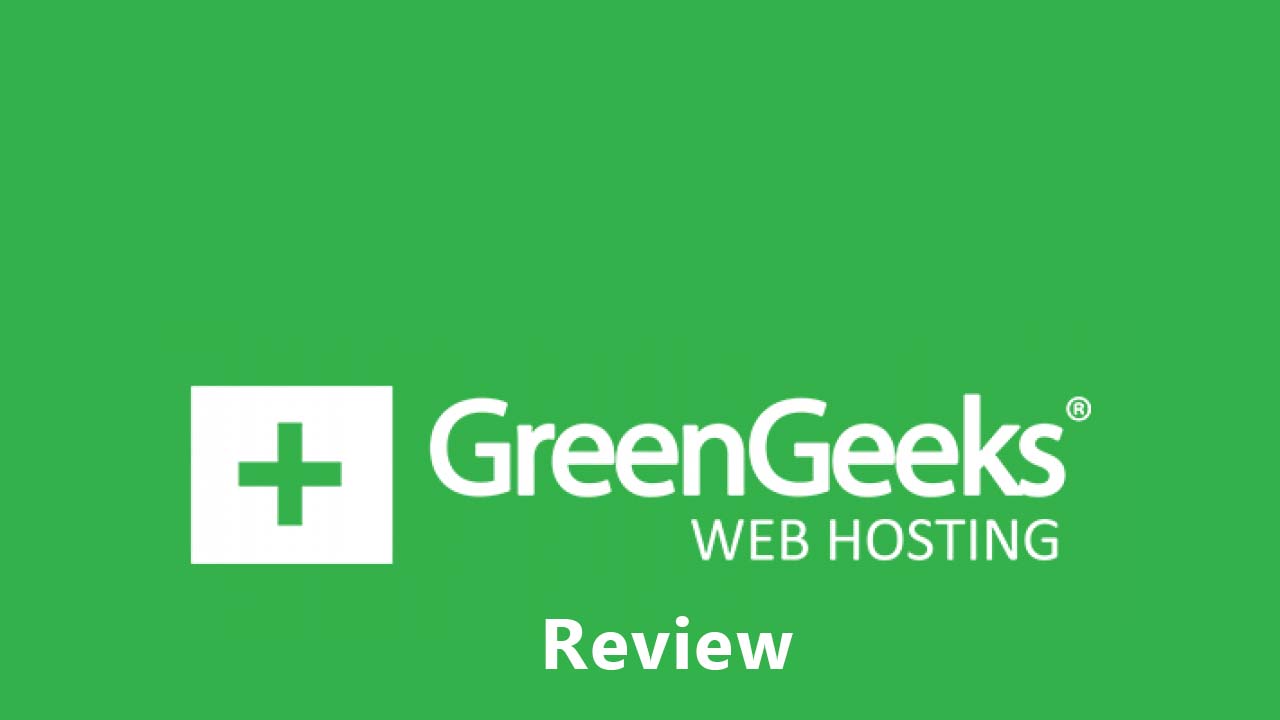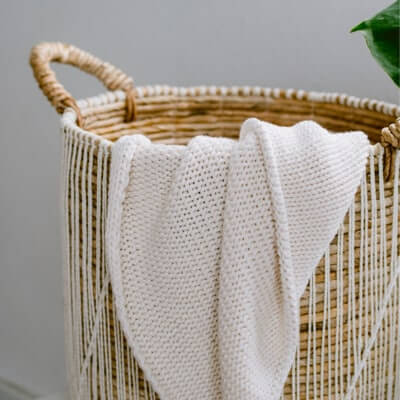 GreenGeeks Review Quick Summary
Overall, GreenGeeks offers good speed, uptime and performance. For all of these points, they are hosting millions of domains. Personally, we like their full-featured shared hosting plans.  Also, they offer good customer support to users for better performance. It can be a sensible hosting choice for any environment warrior anywhere as they use eco-friendly power sources. 
GreenGeeks is an eco-friendly hosting provider that doesn't compromise performance or technology. They buy wind energy credits for 100% of their energy consumption. With WordPress and various hosting plans, including development tools, Drupal options, domain names, and website builders, this eco-friendly host is worth checking out.
However, eco-friendly is not the only point we need to consider before choosing the following hosting provider for our business. You need to look for many other factors, like how does their support service work? Is there a money-back guarantee? How is the speed against other competitors? Before choosing this host, here are some essential things to know. So let's begin with our GreenGeeks review for a detailed overview of their services. 
GreenGeeks Review Compared to Best Web Hosting Services
As a host, GreenGeeks stands out in
Commitment to Sustainability

Cutting-edge Technologies and Infrastructure,

Multiple Data Centers. Many data centers operate utilizing lower local temperatures.
Additionally, the company boasts 24/7 support, a 30-day money-back guarantee, and a 99.9% uptime guarantee. If you are looking for a reliable and affordable hosting option, GreenGeeks is an attractive option to consider. However, two major drawbacks are no free SSL certificate and expensive domains name. If you want to know more about their services, then keep reading. 
Let's take a closer look at GreenGeeks' advantages and disadvantages. This section will help you know more about their services and make the final decision. 
GreenGeeks Pros
We found following pros while GreenGeeks review. 
Uptime & Performance
Uptime is one of the most important factors when choosing a web host. Consistent uptime not only shows the reliability of your web host, it directly impacts your website visitor experience and bounce rate (which can potentially mean lost business revenue). GreenGeeks did not disappoint in this area. They showed an average of 99.98% uptime over the six-month testing period. Uptime for the entire half-year was between 99.96% and 99.97%.
Good Support
Customer support is another "big factor" of reviews. We tested the GreenGeeks live chat and contact a support agent who responded quickly and concisely in less than a minute. Moreover, it has an extensive knowledge base that helps users get answers to their questions.
It is a massive bonus if you prefer to self-solve rather than seek help from a customer service representative. It has different categories and subcategories of articles to choose from: shared hosting, reseller hosting, billing questions, VPS hosting, video tutorials, and more. You can use the search bar if the above does not solve the problem.
30-Day Money Back Guarantee
Suppose you pay for their hosting services and realize it's not ideal hosting for you; then no need to worry. If you're unhappy about their services, they offer a 30-day "no questions asked" money-back guarantee for most hosting plans. However, there are a few exceptions. Read more about these in the Cons section.
Performance
The host is very reliable and very fast. It always remains at the top of the game regarding performance. Also, even on the cheapest plans, the servers were good at handling heavy traffic with no issues.
Environment Friendly
One of the best features of GreenGeeks is that it is an environmentally responsible web hosting company. Did you know that by 2020 the hosting industry will surpass the aviation industry in terms of pollution? When you arrive at the website, GreenGeeks immediately tells you that hosting companies should be green.
Then they explain how they contribute to reducing their carbon footprint. It claims to be the greenest hosting provider in existence today as a Recognized EPA Green Power Partner.
Litespeed Servers
LiteSpeed hosts all the GreenGeeks websites. The service caches your website in real-time and optimizes other features like CSS code to load your site much faster for visitors. It claims load times are 50x slower than competing web servers like Apache.
cPanel Support
GreenGeeks customers have access to cPanel, a popular control panel on the market. You will feel at home. If you have used this control panel before. It is easy to use and intuitive if you are new to it. Here you can access domains and users, add software to the server, verify email accounts, and more. The GreenGeeks version of cPanel provides customers several additional features besides the standard cPanel. These include:
Additional SEO Tools

Additional Anti-Spam

Easy-to-Use Search Features

Website Builder

Fabulous App Installer
GreenGeeks Cons
We found following cons while GreenGeeks review.

 
No SSL certificate
Unfortunately, GreenGeeks does not automatically enable SSL. But you can easily do it yourself.  You must first go to the main control panel to enable the SSL certificate. Click "Security" in the left menu. Simply click "Add SSL Certificate" in the upper right corner. You can use a free "Let's Encrypt SSL certificate" or "fork Premium AlphaSSL," which is available at an additional cost.
Expensive domain name
Your domain costs more with the 30-day money-back guarantee. With a 30-day money-back guarantee, domain names are more expensive than most hosting providers due to hardware and migrations.
GreenGeeks Pricing Overview:
Greengeeks hosting solutions are vast, and no matter your budget or needs, there is sure to be one that works best for you. Lets have a closer look at all of their plans to know which is best.
click here to see price
GreenGeeks Shared Hosting
The shared hosting landscape has changed considerably. Many people in the past just wanted web hosting to have impeccable uptime at a cheap rate. Today customers want seamless workflow, speed, uptime, and scalability all wrapped up in a pretty package. 
Over time – GreenGeeks have optimized the eco site starter hosting plan to have all the features that 99.9% of hosting clients want. That is why they provide clients a direct path to sign up from the website. Their shared hosting plan includes three packages: Lite, pro and premium. The pricing starts at $2.95 per month to 8.95$ Per month. 
You can opt for a dedicated WordPress hosting plan if you are running on the WordPress platform. This plan is almost identical to the shared hosting plan, including the price, but it comes pre-configured for WordPress sites with WordPress pre-installed. You also get automatic WordPress core updates, built-in version control, and automatic daily backups.
Click here to see price
GreenGeeks VPS Hosting
For those who want the benefits of an accessible, dedicated server, a VPS plan is a good choice. Unlike shared hosting plans, where higher traffic from other sites can slow down your site, with a VPS, your server space is effectively separated from other sites. GreenGeeks offers 3 VPS hosting plans tiered based on bandwidth and storage.
It offers the following plans :
SSD RAID-10

CSF Firewall

Built-in PHP/MySQL Optimization

Free Migration

Root Access

Seamless Upgrade/Rollback Service

Pre-installed CPanel/WHM
GreenGeeks VPS Hosting Prices vary by storage bandwidth and Ram.
Click here to see price
GreenGeeks Dedicated Hosting
Unlike shared hosting, which shares server resources with dozens of other websites via a dedicated server, your website is the only one hosted on a server. GreenGeeks offers three dedicated server plans depending on the storage and features you need. Large sites or sites with specific security requirements may consider using one of the GreenGeeks dedicated server plans.
Here is the end of our today article, GreenGeeks review. GreenGeeks guarantees you won't have to pay more than hosting costs. No hidden monthly fees, no random cancellation fees, and no hidden or hidden payment plans. There is no risk so you can focus on your business without the financial worries of your website host. Choosing GreenGeeks also means helping the local economy by supporting eco friendly companies and recycling as much as possible.
Get a Professional WordPress Website Made With the Divi Theme for Just $49