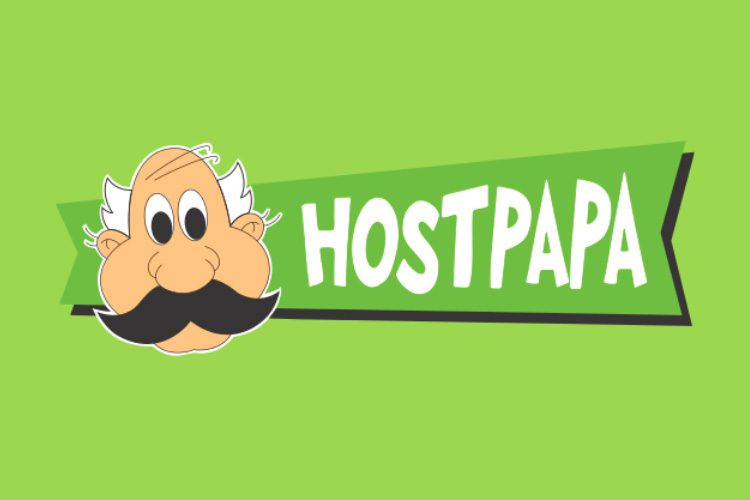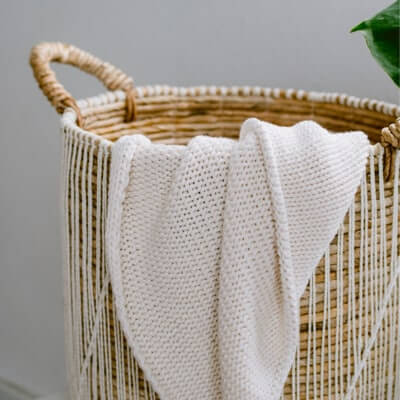 Hostpapa Review: Quick Summary
Welcome to our Hostpapa review!
Hostpapa has been providing users with various hosting services, including shared, VPS, and WordPress-centric solutions since 2007 to meet the diverse needs of a fast-changing market.
In this review, we look at what sets this apart from its competitors in terms of ease of use, price, features and functionality, and ability to host e-commerce websites. So let's begin. 
What is Hostpapa Review About?
Choosing a website host has never been easier. Especially if you are starting. There are so many companies to choose from. Should you choose a well-known name like HostGator or GoDaddy or a lesser-known company like HostPapa, which is today's topic? If you need a multi-year web hosting plan for your online website, e-commerce store, or business, HostPapa is a good option.
We are not including it on our top recommended web hosting list. However, still an affordable hosting solution. Also, the company offers various hosting options, including virtual private hosting (VPS), shared web hosting, and reseller hosting. In this review, we will look at some of the main features of HostPapa, the pros and cons of registering for HostPapa hosting, which the service is best for, and how it matches the competition.
HostPapa is a Canadian private web hosting provider, and it entered the market in 2002 with application software related to dedicated hosting services. Three years later, they started offering their first hosting services, and finally, in 2006, Jamie Opalchuk officially established the company in Canada and Ontario.
Over the years, they have provided VPS hosting, shared hosting, reseller, and WordPress hosting to customers worldwide
At the same time, they have a good reputation for their commitment to reliability, safety, solid customer support, and technical expertise.
HostPapa has won many awards since its inception, including WH TOPs and NCM Online Awards. Moreover, it was also named on the PROFIT 500 list of Canada's fastest-growing companies, most recently in 2015. That same year, it announced a partnership with Dropmysite, a global cloud software based in Singapore. A platform that provides website and database backups.
Hostpapa Pros and Cons Review: 
Let's take a closer look at HostPapa advantages and disadvantages. Moreover, this section will help you know more about its services and make the final decision.
Domain names
There are a lot of things I like about HostPapa's shared hosting plans. I believe they provide a strong value by actually giving you value for money. For example, the starter plan costs only $2.95 per month. Also, they allow hosting one website. It's a Cheap, multi-domain shared hosting plan.
Distributed resources are fine too. It comes with 100GB of storage, a free domain name, and unlimited bandwidth. It also comes with 100 email accounts, a starter version of an excellent drag-and-drop website builder, and access to over 200 free apps; they all have perfect security and speed from a wonderful host.
Pre-installed WordPress Plan
Hostpapa WordPress comes with a pre-installed and free version of the Jetpack productivity plugin. It will save you a few clicks and money. WordPress is easy to install via the cPanel that comes with the package. On the other hand, pre-installation is much easier if you are a beginner.
Green energy hosting
It is also known as a "green" company because it constantly makes decisions to support the planet and save energy. Initiatives of HostPapa's include:
Use of energy generated from clean or less polluting resources such as solar power and wind.

Sending 10,000 Trees to Africa to Support Growing (2011)
Backups on demand
Unfortunately, the starter plan doesn't have automatic backups. Hostpapa has a separate backup service, but it costs extra. However, the nice thing is you can always download the backup via cPanel. The automatic backups offered by Interserver and Ipage are better than Hostpapa, but at least it's good enough.
Free site migration
Free site migration allows you to connect to the network without any action if you're migrating from an older hosting company. New websites can use the one-click website install button. It comes with systems like Drupal, WordPress, and Joomla. You don't need to install and download something like WordPress yourself. All of this is done with one button click in HostPapa's control panel.
Uptime and Reliability
HostPapa's uptime of 99.97% is pretty standard. It is a good number. It is impossible for a company or expect a company to have 100% uptime, mainly since problems (maintenance) occur online. However, you need a company that is as close to ideal uptime as possible. 99.97% uptime is less than 3 hours of downtime per year. It is a large number that provides a high level of reliability whether you plan to run a blog or a store.
Customer Support
HostPapa's support starts at our 24/7 customer service center. You will find links to Knowledge Base, LiveChat with Help Desk, Video Tutorials, and Network Status here. Scroll down, and you'll see several guides for adding features to your site (most of which require some purchase). If you have a specific request or query, you can start with a series of support articles organized by topic. With 2940 articles, you can find the answer you're looking for!
Hostpapa Cons
We found following cons while Hostpapa review.

 
Expensive renewal fee
Most budget hosting companies often lower their registration fees to attract new customers. When you renew your service contract, you pay a much higher rate ($9.99 / $14.99 / $23.99 per month) for Business, Starter, and Business Pro. The same goes for HostPapa.
Limited server locations
Unlike many large hosting companies that offer their customers a strategic choice of data center location, HostPapa has grouped its centers in Canada and North America. It gives you reasonable control over the quality of the data center you're working with, but it doesn't help if customers want to target web traffic from other regions. As a result, visitors to these websites must be redirected to North America, resulting in high latency.
HostPapa stated that it aims to provide all its customers with a full-featured hosting package at the lowest price without sacrificing quality. All of the above must be combined with powered by renewable green energy. And the highest level of customer service. Here, we will have a closer look at all their pricing plans. 
click here to see price
HostPapa Managed WordPress Hosting Plan Review
HostPapa only offers three wordpress hosting plan, which is excellent. It's the Same as a web hosting plan but managed. With it, you can sit, relax, and leave the hard work to them. The three packages include, Launch, Launch plus and launch pro .Moreover, the pricing starts from $19.95 per month to $69.95 per month, it's not that cheap. 
Click here to see price
HostPapa Web Hosting  Plan Review
HostPapa's WordPress hosting plans are similar to shared web hosting plans with WordPress optimization added. WordPress and JetPack are already installed for free, so it's a very easy choice for small businesses looking to build a small website with WordPress! Prices range from $3.95 to $12.95 per month.
Click here to see price
VPS & Reseller Hosting Hosting Plan
Whether you're in the VPS hosting market or want to resell hosting services, you'll be happy to know that HostPapa offers both! These enterprise web hosting solutions aren't cheap but offer features not found in regular shared hosting services.
They offer different pricing for these plans to suit customers with additional needs. These plans are great, but most people think they are overkill; for most small business owners, shared hosting plans are great.
I recommend HostPapa personally because of its low subscription prices and feature-rich plans. The host is definitely a great choice if you want to host your website in Canada or the U.S. But is HostPapa the best web host on the market? Probably my answer is "No." High renewal prices push you away from budget-shared hosting and can be a problem for many smaller websites.
Get a Professional WordPress Website Made With the Divi Theme for Just $49